As announced in Her Majesty Queen Elizabeth II Platinum Jubilee Honours List.
By command of His Majesty King Charles III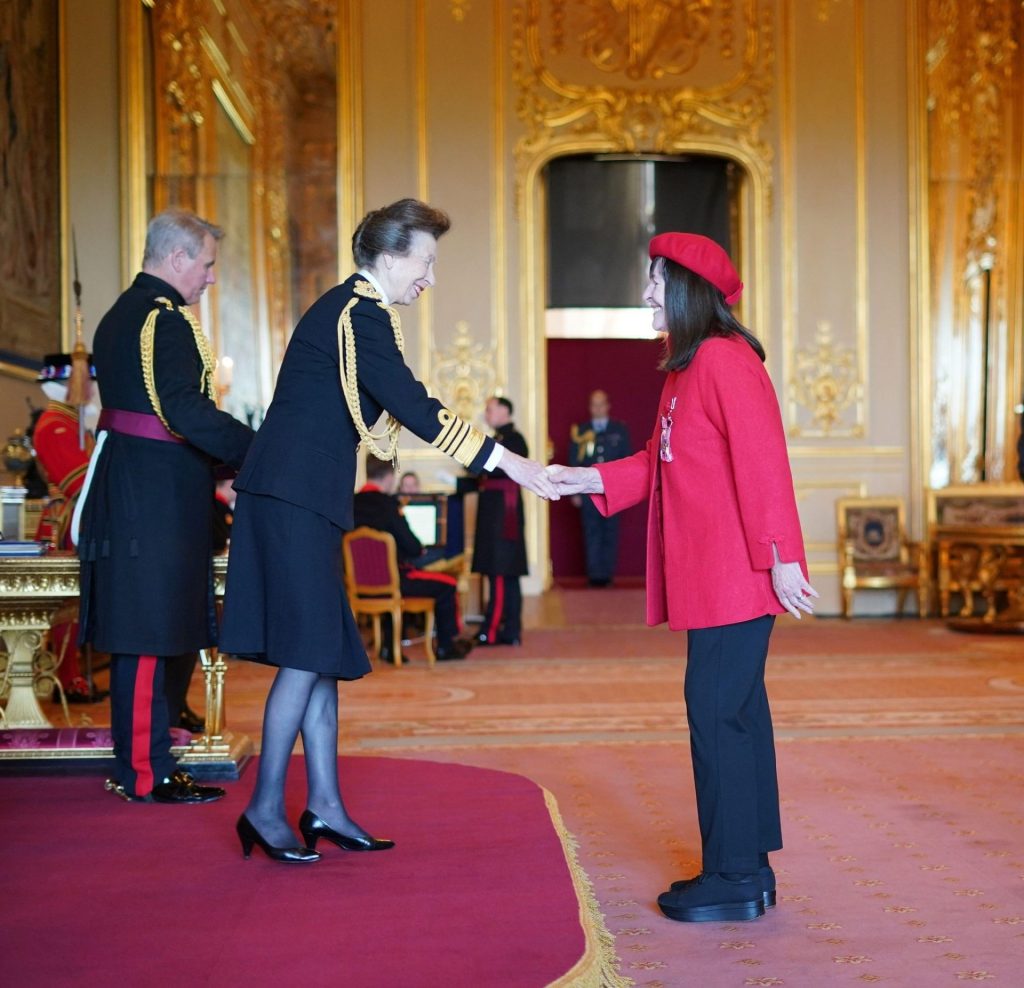 Julia
Evelyn
MORLEY 
Founder, Beauty With A Purpose
is hereby appointed
Commander of The British Empire (CBE)
"In recognition of charitable and voluntary services to Disadvantaged People in the UK and across the world"
and is so Awarded this day at Windsor Castle –
Julia
first introduced the "Beauty with a Purpose" Ethos in to Miss World in 1971.
Since then, millions of women across the world have used this term & raised billions of pounds for good causes across the world
In 2002 , Angie Beasley became director of Miss England & has actively  encouraged contestants to raise funds for good causes as part of the competition following Julia's Ethos.
Angie was invited to say a few words about
Julia
's influence at the celebrated dinner held at the Savoy hotel in London  , here's the words from Angie's speech
"21 years ago I became the proud licence holder for England thanks to Julia Morley .  Over the years we have followed the Ethos of Miss World "Beauty with a Purpose" and have raised in excess of £2m for various charities by encouraging the contestants to raise funds in their communities as part of the competition . Money raised by Miss England's BWAP Project has funded ; 
*Wheelchairs & coaches across England for disabled children,  Our inspiring Miss England winners have become proud ambassadors for good causes such as *Diabetes UK ,  Various homeless charities * Papyrus the Suicide prevention charity and many more  .
Beauty with a Purpose has funded housing for the homeless in Leicester,   A holiday home in Devon for disadvantaged families ,donated funds for the Sunshine fund in the North East , Coram Britains oldest charity received over £50,000 , Sensory equipment for  children & youngsters with special needs  was purchased in Derbyshire and Lewisham . 
Julia even agreed to fund a Horse & named it "Beauty with a Purpose" for a riding school for the Disabled Riding school in Derbyshire.  Julia has been & continues to be the inspiration for thousands of young women across England & the world to raise funds for good causes  . Julia we at Miss England are so thrilled to see you receive your CBE , Its long overdue and I sincerely hope you continue to get the recognition you so deserve Julia.  
You are a Living Legend & Congratulations !"
Long live
Julia
!