Talent
The contestants in this contest have a total of 0 followers on Instagram and 0 followers on Tiktok.
The Talent round in Miss England is usually held at the final once a year . Contestants are initially invited to submit a video of themselves doing something they believe they are talented at. The judges then select a shortlist from all the entries and ask the top 3 to perform on stage . The judges on the night select the winner .
In 2019 the top 3 in the talent round in the Miss England final was ;
Bhasha Mukherjee ( who went on to win Miss England 2019 ) Bollywood style dancing
Ella Grace ( who won Miss Talent )  A Dancer
Jodie Duckworth ( Miss Birmingham )  Singer on Stilts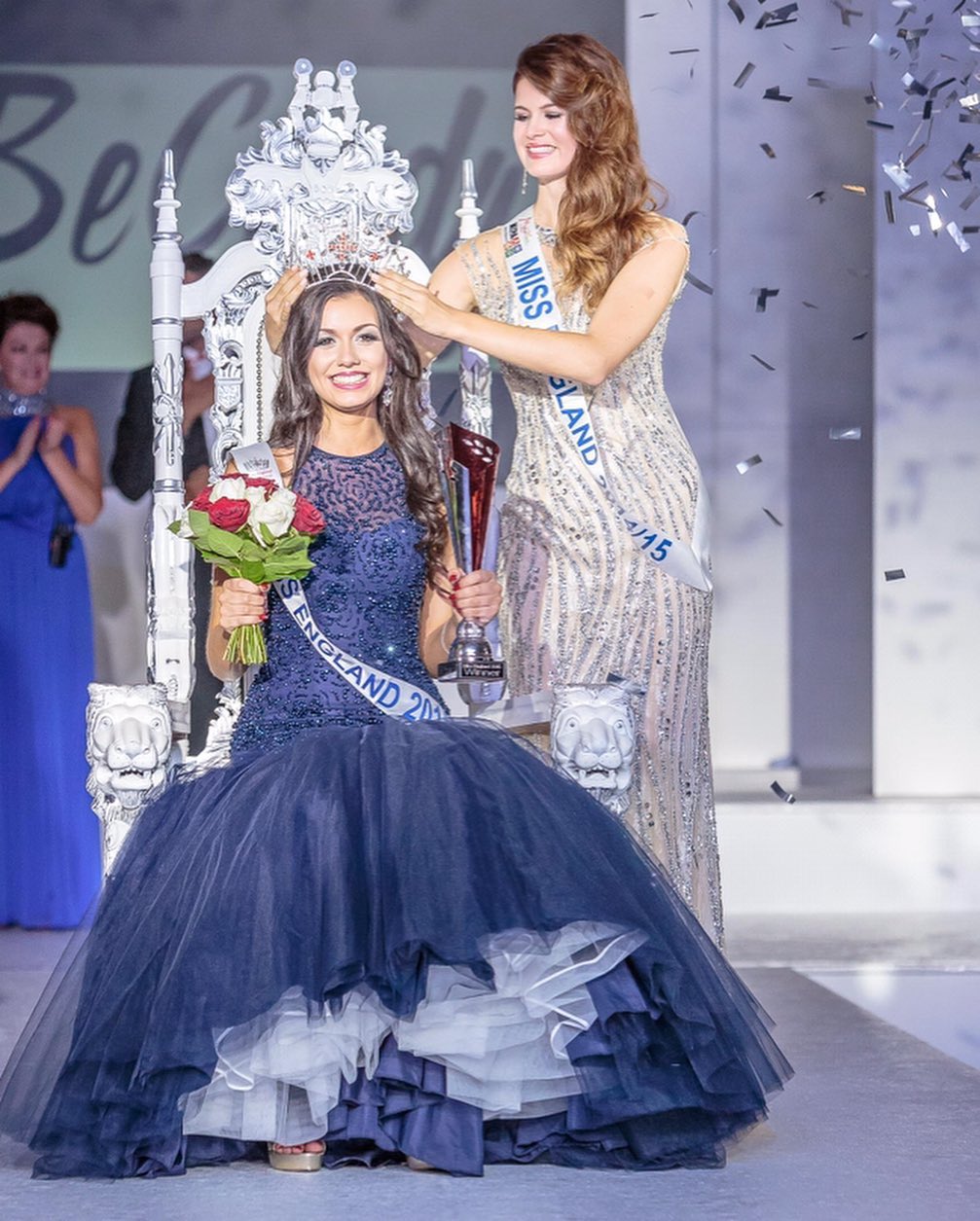 Miss England 2015 Natasha Hemmings – Now & Then
4 years ago
Now & Then 
 Natasha Hemmings
Miss England 2015 
Natasha Hemmings competed in the  Miss Cheshire contest  just a few weeks before the Miss England final . This was her first attempt at trying to win the title . During her bid to be Miss England she took part in Calum Mayes WAC Wheelchair awareness Walk to Blackpool helping raise funds and awareness for various charities of Calums choice .  
This was her first  and only time she entered Miss England …
 On the night of her win , over 600 guests attended the Miss England final at The Ricoh Arena Coventry . Carina Tyrrell Miss England 2014 crowned Natasha.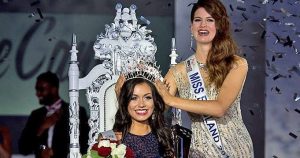 Natasha remembers the night well … 
Natasha  ;  "My Mum, Dad, Nanna, Grandad, Auntie, Uncle, Sisters, Partner, Best friend and Twin brother were all there on the night I competed and won the title!    I was studying English Literature at the University of Nottingham when I won Miss England.  I was completely surprised and overwhelmed to win Miss England and shared so much excitement and happiness with my family !
It was such a special moment to be recognised and join a family of extraordinary ladies."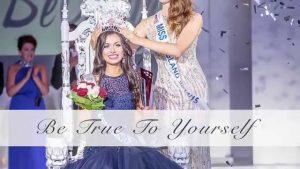 Be True to yourself is Natasha's Motto
During my reign "I travelled to China, Sri Lanka, Gibraltar & also India and Mauritius as a former Miss England since . I also appeared at numerous high profile venues across the country at Miss England events such as Cheltenham Ladies College to perform as a singer which was good experience . 
     Natasha with Chris Bramell on the Rotary Tree Planting campaign in Sri Lanka
 "The year I entered , Miss World was held in Sanya China, I made it as top 5 finalist in the Miss World Talent round with my singing and I had the privilege of performing at various events for Miss World including the Beauty Crown theatre"  
Natasha singing at The Beauty Crown Theatre in Sanya China
"I still keep in touch with two of my close friends that I made during Miss World, Miss Northern Ireland Leanne and Miss Ireland Sacha. I am also part of a big group chat where we still discuss things going on in our countries or are personal achievements. 
My favourite Miss England appearance was performing at the Variety Humanitarian Awards for Julia Morley in Jersey alongside Former Miss World 2012 Wenxia Yu in Jersey ." 
NATASHA NOW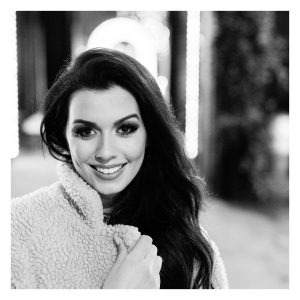 Follow Natasha on social media @natashahmusic Instagram
Since crowning my successfor Elizabeth Grant in Southport in 2016 Ive been keeping myself busy !   

I have recently graduated from the Royal Northern College of music and I am pursuing my dream career as a singer songwriter, touring and collaborating with Global and academy award winners releasing a new album this autumn. 

I am also working on some exciting charitable projects that I look forward to sharing with you very soon!" 
Natasha joined Russell Watson & Aled Jones on Tour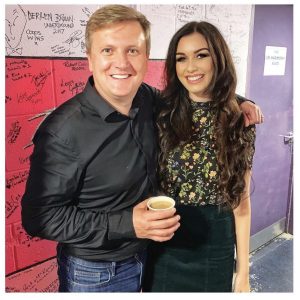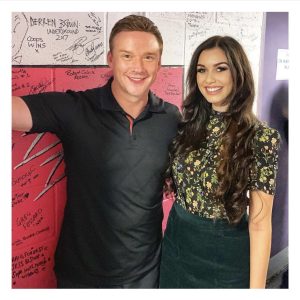 Tour 1 November 2018 – December with 'The Overtones' performing at venues such as The stage Gateshead & the Symphony Hall in Birmingham.
Tour 2 October 2019 – Decemeber 2019 with Aled Jones and Russel Watson performing at venues such as London Palladium & the O2 Arena !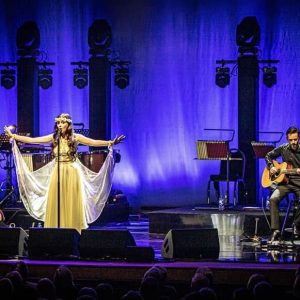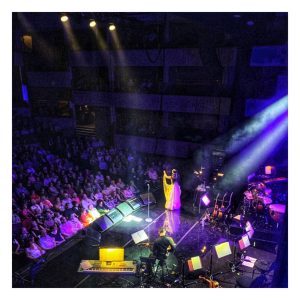 Natasha performing
Visit Natashas website
Heres some of the press articles about Natasha
Natasha Happy to wear a bikini at Miss World –
Telegraph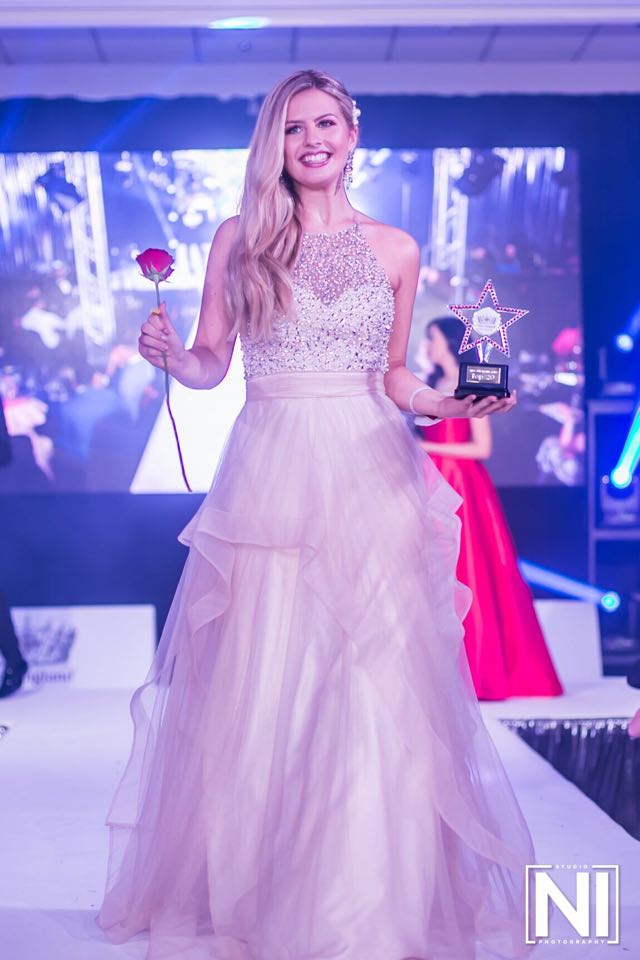 Ella Grace Bayley is the new Miss Talent 2019 !
Ella Grace Bayley won the Miss Talent award on the final night at the Miss England 2019 Final !