Talent
The Talent round in Miss England is usually held at the final once a year . Contestants are initially invited to submit a video of themselves doing something they believe they are talented at. The judges then select a shortlist from all the entries and ask the top 3 to perform on stage . The judges on the night select the winner .
In 2019 the top 3 in the talent round in the Miss England final was ;
Bhasha Mukherjee ( who went on to win Miss England 2019 ) Bollywood style dancing
Ella Grace ( who won Miss Talent )  A Dancer
Jodie Duckworth ( Miss Birmingham )  Singer on Stilts
More information about this event coming soon.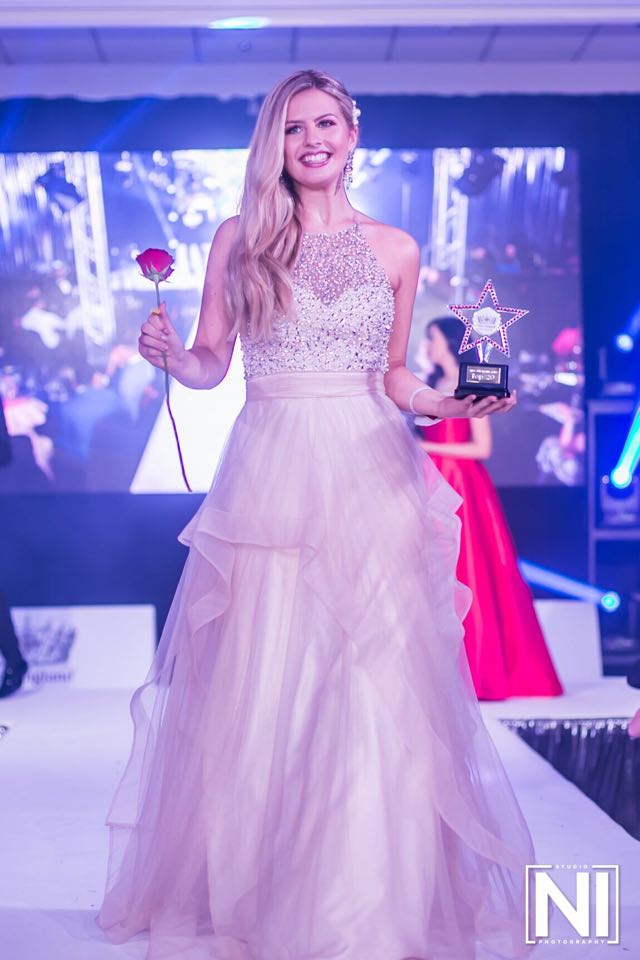 Ella Grace Bayley is the new Miss Talent 2019 !
Ella Grace Bayley won the Miss Talent award on the final night at the Miss England 2019 Final !