Photo Heat 2
Age
21
Height
5'8
Occupation
Membership and Visitor Welcome assistant at the National Trust
Interesting Fact
This year I graduated from the University of York with a degree in archaeological science. My dissertation was based on the evidence for Neanderthal healthcare, a topic I feel very passionate about! In my archaeological career I have also excavated a Roman fort and settlement.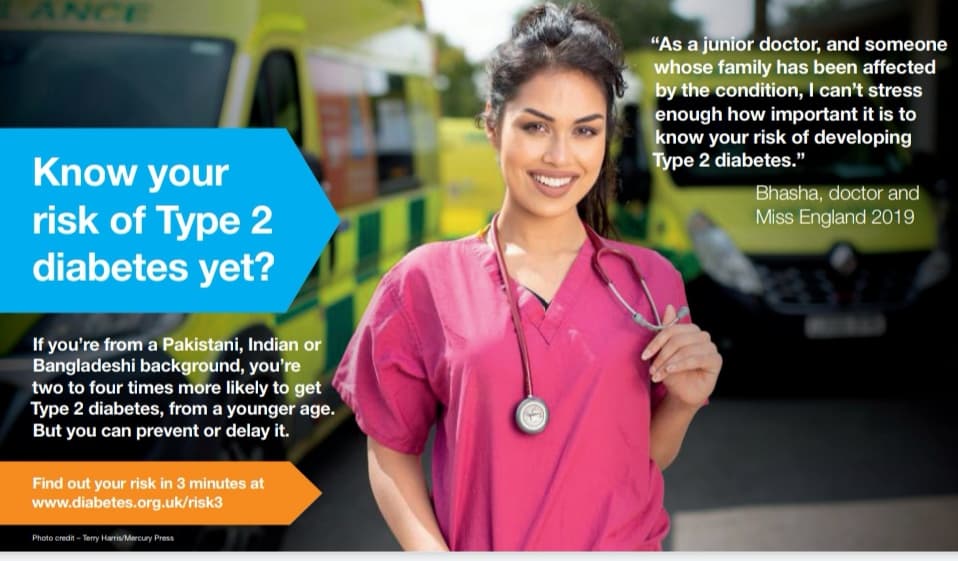 Miss England Photo Heat 2 
This is a Miss England online photo heat . The contestants who have applied to be in Miss England 2020 have been shortlisted for this heat by the Miss England office and are pictured  . A number of these contestants will be selected for the next stage of the contest which is the Miss England Semi final.
The winner of the public vote will automatically qualify for the Public Vote  round in Miss England giving one winner a direct place in the Miss England final . The winner of this heat will receive a Tropic Skincare Discovery Set and will be provided the Most Popular Body Shimmer Golden China and A Body Shimmer Shade of choice from ST Essentials & win a Confidence training class & photoshoot with the Miss England office . Anyone wanting confidence training should contact [email protected] for further details .
WANT TO RAISE FUNDS & NEED MATERIALS ?
Miss England Bhasha Mukherjee is supporting Diabetes UK and wants to raise awareness for the Diabetes UK.  You can help create awareness for this and raise funds yourself .
If you email [email protected] even though it's an automated email inbox, it's monitored and so someone should get back to you soon. Please be specific if you have a clear idea on what you would like (eg leaflets, T-shirts, stickers or something else) and on numbers. You  can organise your own fundraising event , run a raffle or any kind of charity event to support this which is the current Miss Englands own Beauty with a Purpose project .
Good luck everyone !
In association with
Good luck everyone!
Bhasha Mukherjee on Mob Star
2 months ago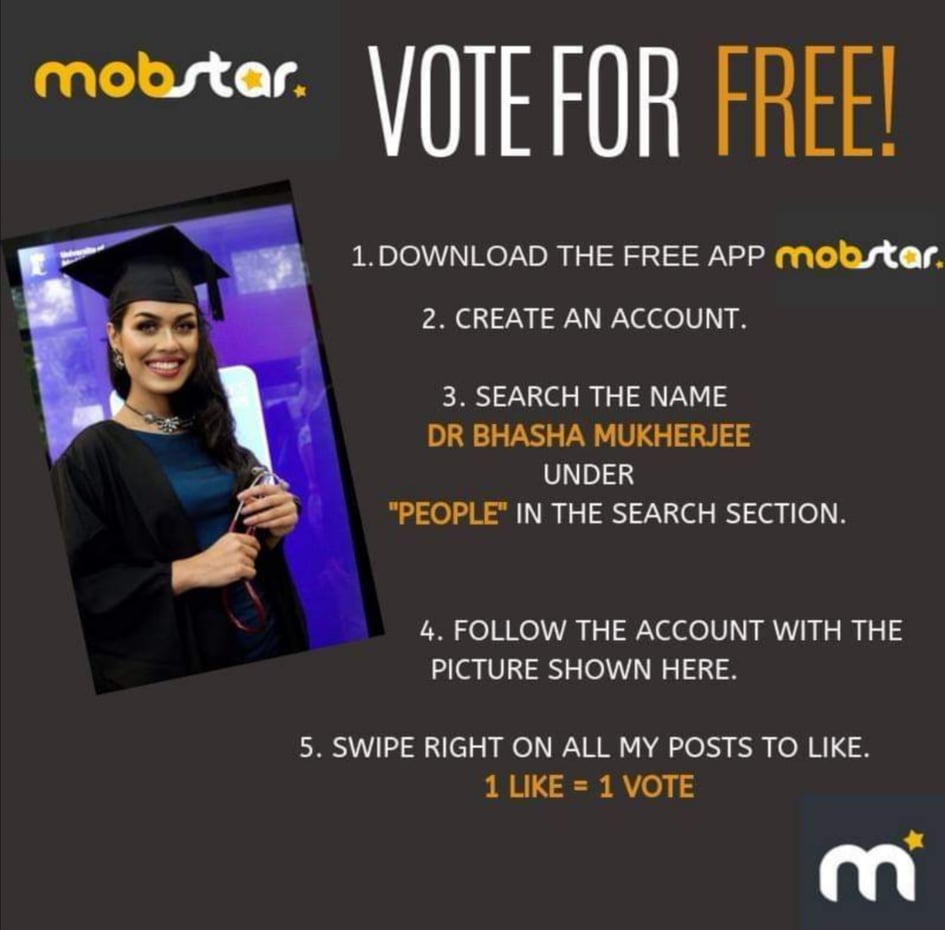 MISS ENGLAND NEEDS YOUR VOTE !
The current Miss England is Dr Bhasha Mukherjee from Derby who will be representing the nation at the next Miss World which takes place in London on 14th December 2019 .
Bhasha is the first British Asian to win Miss England and she needs your support . Bhasha works as a NHS Doctor and is asking for everyone to support her as much as possible in Miss World by downloading the MOBSTAR APP for FREE and follow the instructions on the image here . Click the image to go through to MOBSTAR
130 countries will be competing in Miss World which has a top prize of $100k !
For more details visit www.missworld.com