Photo Heat 1
Vote now
Voting closes at 12 noon on Friday 1st November 2019. Texts cost 50p.
Show Full voting info & terms
The public vote has now started for:
Miss Photo Heat 1
The public vote will act as 1 judge on the panel for this heat.
Other judges at the event final will help select the winner .
To vote for your chosen contestant by text message
You must text the word MISS then a space then their unique keyword as shown above their photo to 63333. Please remember to place a space between the MISS and the keyword. For example for contestant 01 you must text 'MISS PHOTO01' to 63333. (THIS MUST BE IN CAPITAL LETTERS)
Texts cost 50p plus the standard network rate.
Problems with voting?
Please contact us via the website or email [email protected]
Important information
Winning the public vote will not guarantee winning the overall competition
Votes can only be made from the UK
Each person can only make a maximum of 30 votes per 24 hours from any one number
All voters must be over 18 and have the bill payers permission
Votes cast outside the allocated period will not be counted but may still be charged
In the event of a tie in the public vote the judges decision is final
By using this service you are agreeing to receive free marketing messages. You may opt out at any time by sending the word STOP to 63333
By law you must make your voters aware of the terms and conditions
The contestants pictured have been selected by the organizers of Photo Heat 1
The contestants are now invited to promote themselves in Photo Heat 1 on social & print media to gain votes from the public. During this time, contestants are also invited to raise awareness and funds for the chosen charity.
Voting end date is 1st November 2019 at 12 noon
Contestants
To vote for 02Bita text MISS PHOTO02 to 63333. Texts cost 50p.
Age
22
Height
171cm
Occupation
Pharmacist/ Pharmacy and Fitness Influencer
Interesting Fact
I am one of the Co-Founders of West Leo's Club Charity Nottingham meanwhile I was running for Youth Parliament as well. I also enjoy to help others with their diet, gym and managing work/study life through an Instagram page that I run!
To vote for 11Mateena text MISS PHOTO11 to 63333. Texts cost 50p.
Age
25
Height
5'7
Occupation
Beauty therapist by day, retail replen assistant by night
Interesting Fact
I want to be a role model an inspire young people in life, so I thought this would be a good platform i dont wear make up i dont have fake hair I'm natural in everyway and I want to teach people young to love themselves that way. There so much social media out there that kids see from young I want to teach kids to love themselves an not want to become someone else
To vote for 20Stacey text MISS PHOTO20 to 63333. Texts cost 50p.
Age
23
Height
5'7
Occupation
Trainee Solicitor
Interesting Fact
Until Very Recently I had no experience in modelling and would never have considered entering any pageant, around a month ago a friend suggested I should try Miss England and now here I am !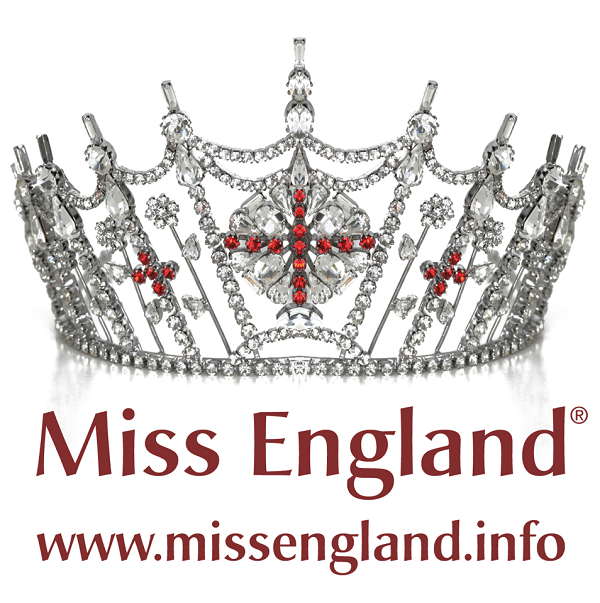 Miss England Photo Heat 1 
This is an online photo heat . The contestants who have applied to be in Miss England 2020 have been shortlisted for this heat by the Miss England office and are pictured on this page . A number of these contestants will be selected for the next stage of the contest which is the Miss England Semi final.
Bhasha Mukherjee is also inviting a number of these contestants down to her Diabetes Upcycled fashion show on Saturday 9th November at the Sanctuary Workshops in Leicester
The winner of the public vote will automatically qualify for the Public Vote winners round in Miss England giving one winner a direct place in the Miss England final .
Fascia Models are also scouting for new faces and may invite contestants along to their studios in London for a test shoot .
WANTING FUNDRAISING MATERIALS ?
If you email [email protected] even though it's an automated email inbox, it's monitored and so someone should get back to you soon. Please be specific if you have a clear idea on what you would like (eg leaflets, T-shirts, stickers or something else) and on numbers.
Good luck everyone !
In association with
More information about this event coming soon.
Natoya Rimer won the Miss Photo Heat 1 contest
Congratulations to Natoya , contestant number 13 from Norfolk ! Natoya is 20, works in retail and her interesting fact is, she acheived 3rd place in the UK for high jump! Natoya has now been invited to participate in the Miss England 2019 Semi final & the public vote round in Miss England . Both events take place in the summer .
Other contestants are being invited to the next stage of Miss England & will be contacted and announced on this page by Wednesday 16th January 2019
Good Luck ladies !