Dorset
OUR CONTEST
The Mr & Miss England contest is the most respected 'Title' in England. It is the only competition in the country to send its winner to represent England in the Miss World Contest, with a top prize of 100k!
This year we have teamed up with A-List Business to discover talented young change makers who earn an ambassadorship with We Do Ethical through the Mr & Miss Dorset contest. Throughout their reining year Mr and Miss Dorset will use their influence as a platform for purpose to champion our initiatives and support hundreds of local, national and international charities. Contestants will be taking part in a series of award rounds to prove their ethical and charitable qualities in the lead up to the final event. Through taking part in the process, they gain confidence, new friends, new experiences, learn new skills, win fantastic prizes and have lot's of fun tackling eco-social issues.
The Hilton, Bournemouth has provided the perfect backdrop for glamorous final event with Fairtrade Fortnight and Plastic Ocean Rescue event themes, selling out to high acclaim for the past two years. This year we will shining a green light on sustainable fashion with our 'Wear It Green' fashion show and our guests will be treated to a bubbly reception, sustainable three course dinner, live music, dance acts, afterparty and a goody bag including an A-List Business discount card worth over £50.

More information about this event coming soon.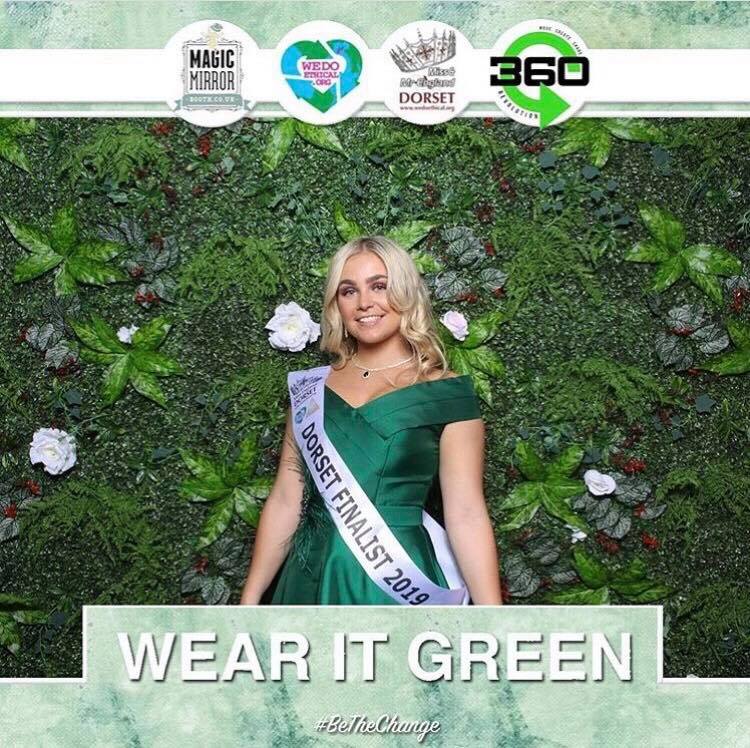 The new Miss Dorset is Alina Green
Alina won the Miss Dorset 2019 title at the Hilton Hotel, Bournemouth on the 6th June 2019 ! She will now participate in the Miss England National Final !