Dorset
The contestants in this contest have a total of 0 followers on Instagram and 0 followers on Tiktok.
OUR CONTEST
Since 2015, we've loved discovering our young brand ambassadors who use their platforms to champion ethical living. This year we focus on tree planting pledges which support making the UK carbon neutral by 2050 and sustainable development for our people, planet and wildlife. Our young contestants entering aged 16 – 26 will be making eco outfits and planting trees to be in with a chance to win regional county titles across the South West of England for the official Mr & Miss England contest, which is our countries only entry to Mr & Miss World.
Due to the Pandemic, the Miss Dorset contest is not being held as a separate event.
Alina Green, the current Miss Dorset has been invited to represent Dorset in the next Miss England 2020 finals
If you live anywhere in the South West of England , MALE OR FEMALE …
Click the link and ENTER NOW by 20th July 2020
More information about this event coming soon.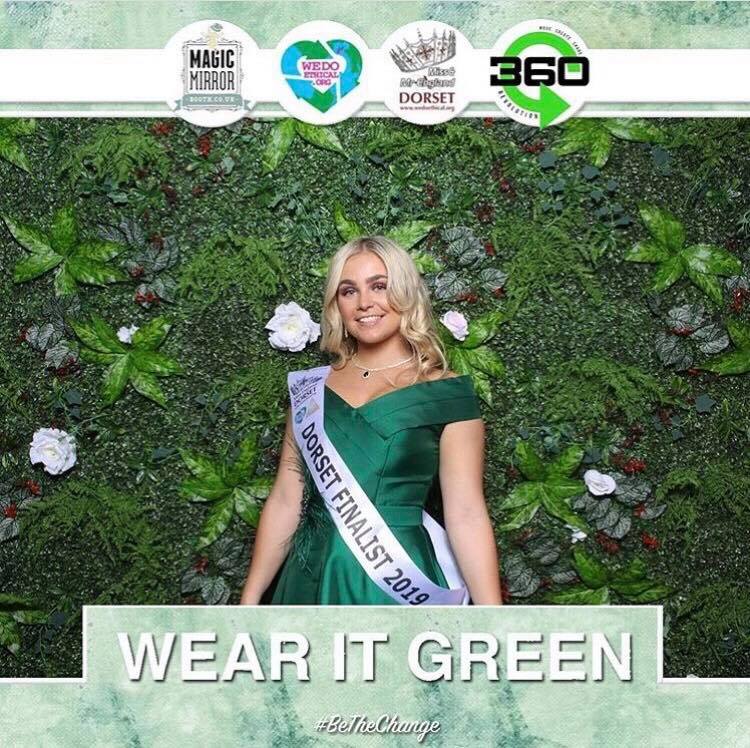 Miss Dorset is Alina Green
Alina won the Miss Dorset 2019 title at the Hilton Hotel, Bournemouth on the 6th June 2019 and finished 11th in the Miss England National final which was held in Newcastle Upon Tyne.
Due to the pandemic a Miss Dorset 2020 will not be held . Due to Alina's success in 2019 reaching 11th Place in Miss England and being a fantastic ambassador for WeDoEthical , the organiser Kelly is inviting Alina to represent Dorset once again in the next Miss England national final . Kelly Levell from WeDo Ethical Fashion is now organising the South West heat of Miss England which is being held virtually .