Miss England Finals 2021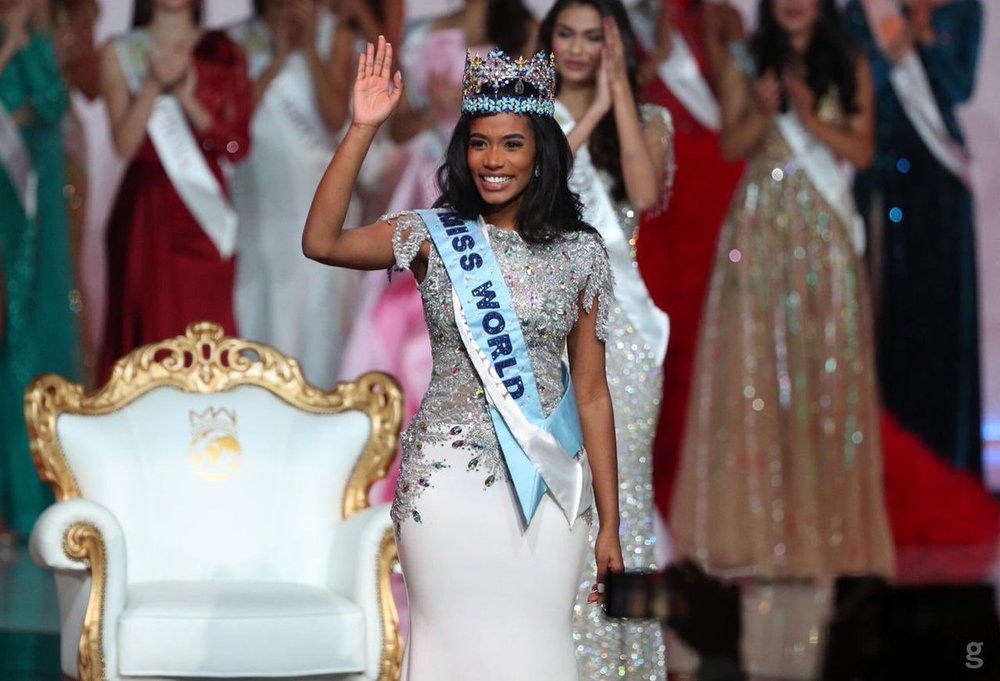 Miss England is usually held annually to find the next representative to go forward to Miss World , the most famous beauty contest in the World ! The winner has been joining Miss Scotland , Wales and Northern Ireland in the Miss World contest since 2000.  Before then, only 1 winner , Miss UK would participate in Miss World .
Due to the Coronavirus Pandemic , the Miss England contest final has been postponed four times ! The 2020/21 final is now scheduled to be held on Friday 27th August 2021.
Most of the finalists will be chosen virtually on the Miss England App .  Organisers hope to have 40 – 45  contestants in the next national final .
The winner of Miss England will represent the nation in the 70th Miss World final   due to be held in Puerto Rico Carribbean in December 2021 .
See more info about Miss World here www.missworld.com 
The finalists will be raising funds for the Miss World Beauty with a Purpose charity which helps disadvantaged children across the world and to prepare for the various rounds in the Miss England contest !
The reigning Miss World is Toni Ann Singh .
Follow Miss World on Instagram @missworld
Event details
Date
August 27, 2021
Venue
Heart of England Conference & Events Centre Coventry
Organiser
Angie Beasley
Email
[email protected]
Website
Visit website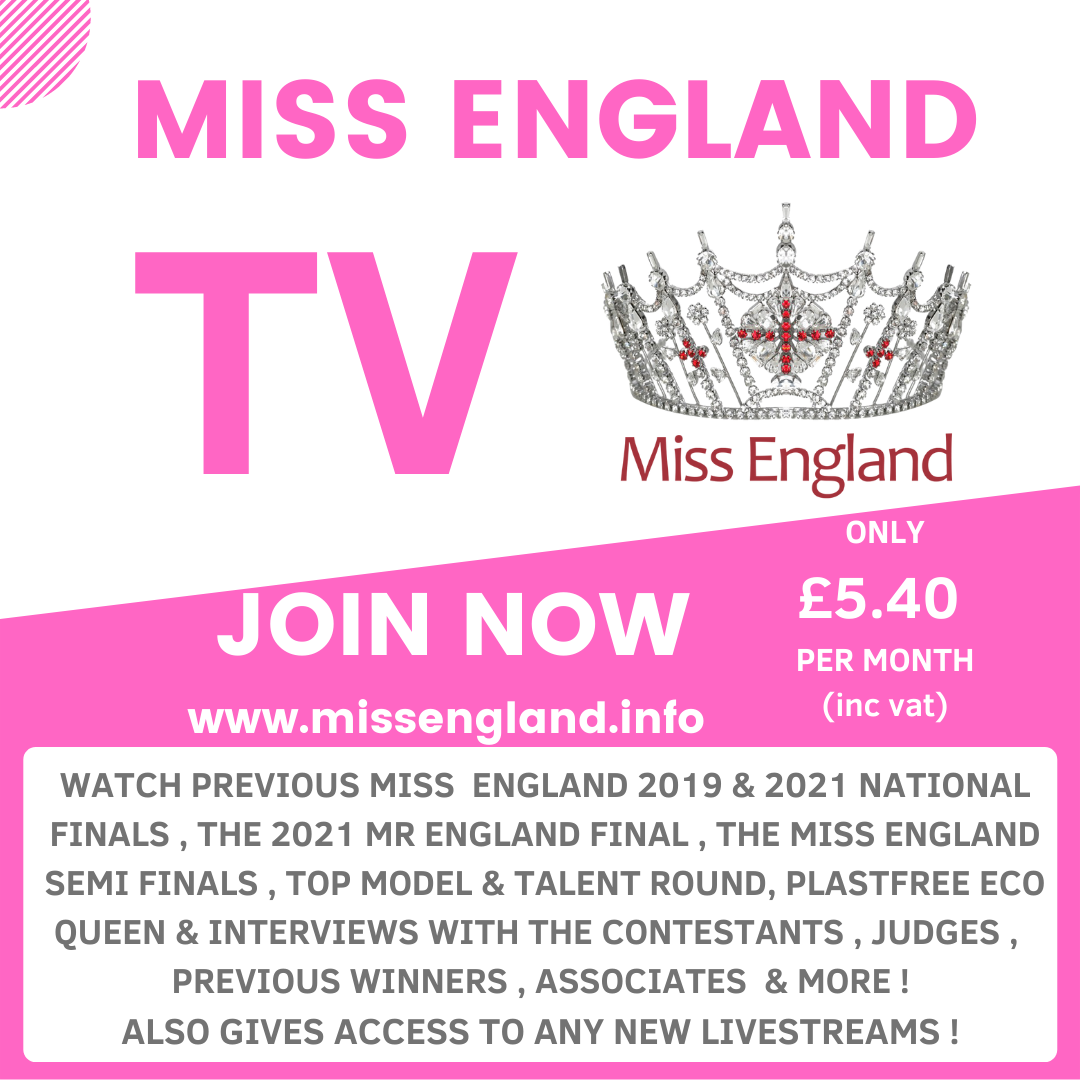 Watch the 2021 final & More
5 months ago
If you missed the 2021 National Miss & Miss England final you can now watch it on this website !
Thanks to the Video News Factory , the livestream partners for Miss England since 2019 , you now have access to this exciting footage !
Videos include highlights from the competition , interviews and lots more content .
Join Miss England TV now !
Miss England TV Join now ! Click here to join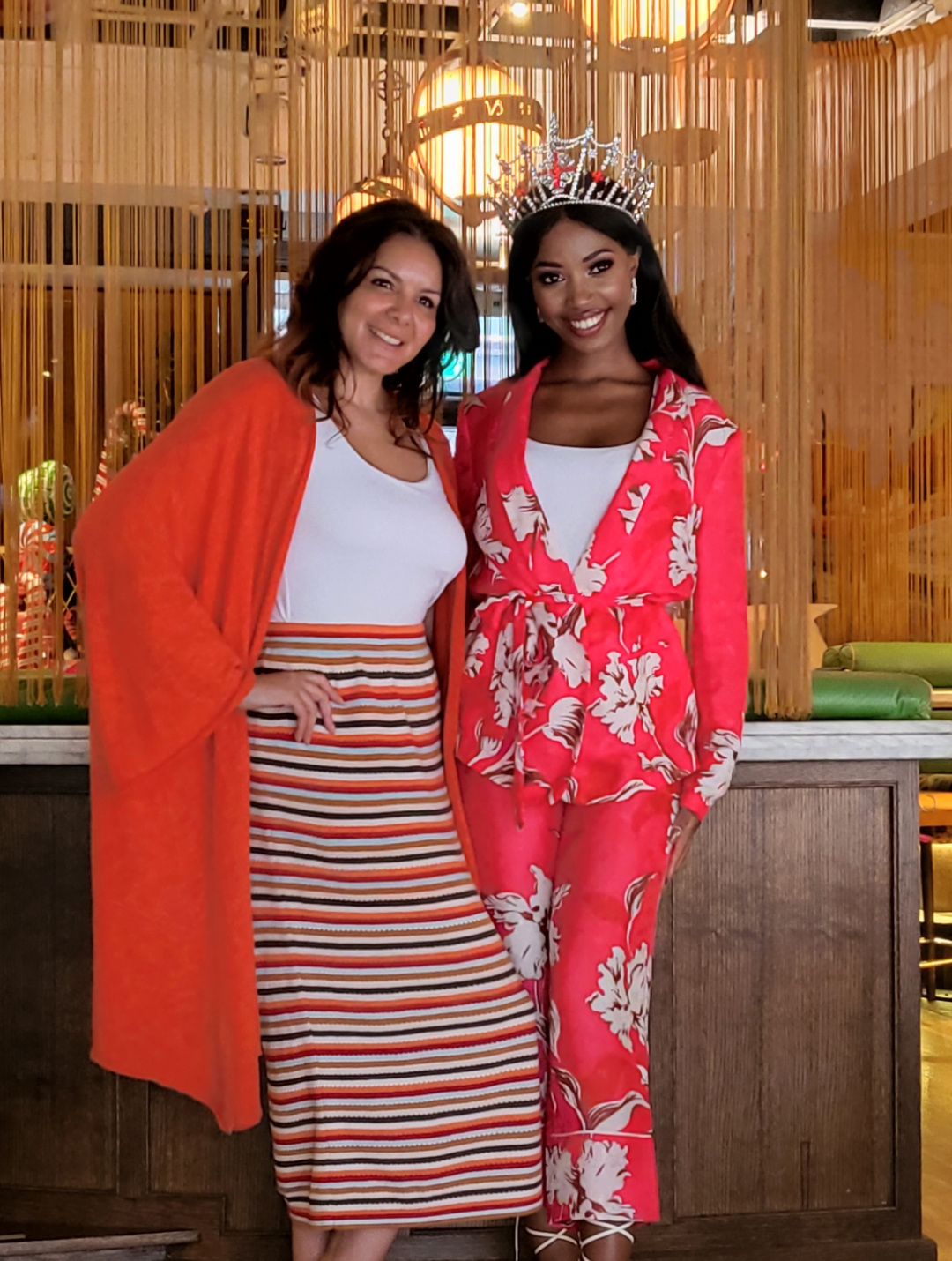 A new sister in arms for womens domestic abuse foundation Elle for Elle !
8 months ago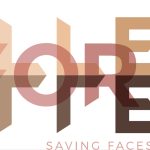 After a year of uncertainty, Northwest-based charitable foundation Elle for Elle is back with a new sister in arms.
Women's domestic abuse foundation Elle for Elle faced closure several times throughout the 2020/21 lockdown.
"With vulnerable women and girls needing help more than ever, we ran out of stock so many times when we needed it the most"  says Lynette Page Co-founder pictured right with Miss England .
The number of emails coming through to us was in record numbers and with only two of us to manage the load, it was really touch and go"  she says.
Domestic abuse rose by 8.1% in three months during the lockdown. (Commons library, parliament UK) with such a demand for help the U.K's non-profit sector was sent into overdrive.
"We're so happy that we have a new sister in Rehema Muthamia the new Miss England . With the difficulties that she has been through herself we are proud she has made it all the way to Miss World!"
Earlier this year , Rehema revealed she had been a victim of stalking  by an ex partner who followed her for 100 miles …
Read more about Rehema's story in
The Sun
Rehema will be creating awareness for Elle for Elle as part of her Beauty with a Purpose project  in the lead up to the Miss World final in Puerto Rico on December 16th .
"For Rehema to approach us and use her voice for the thousands of women and girls is an absolute honour and we support her journey no end" , says Rachel, co-founder.
To find out more about  Elle for Elle follow us on social media
@elleforelleuk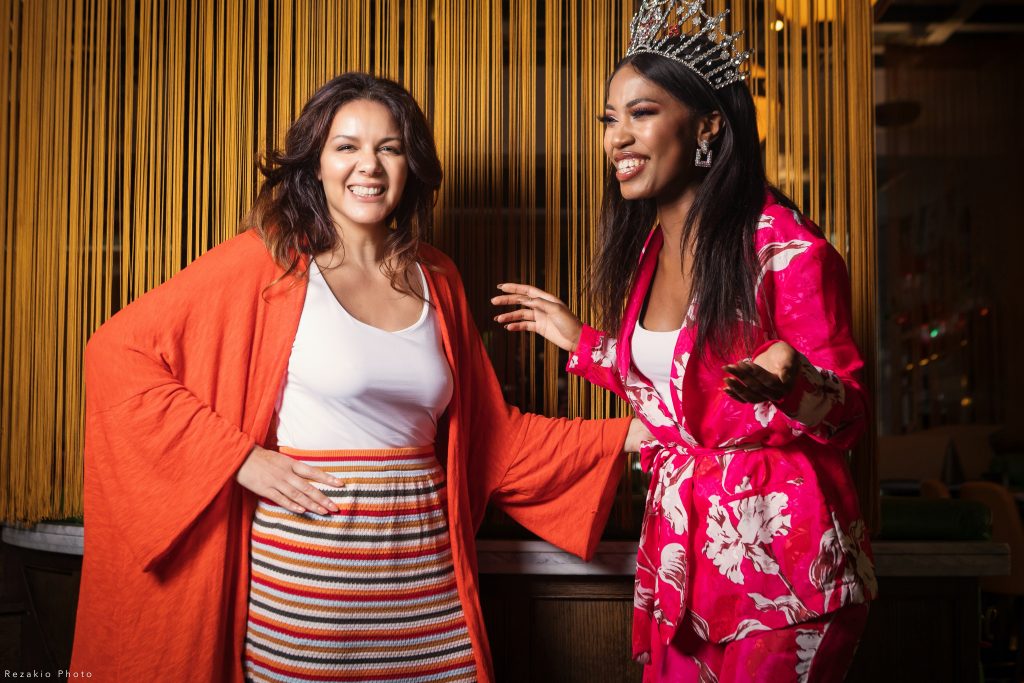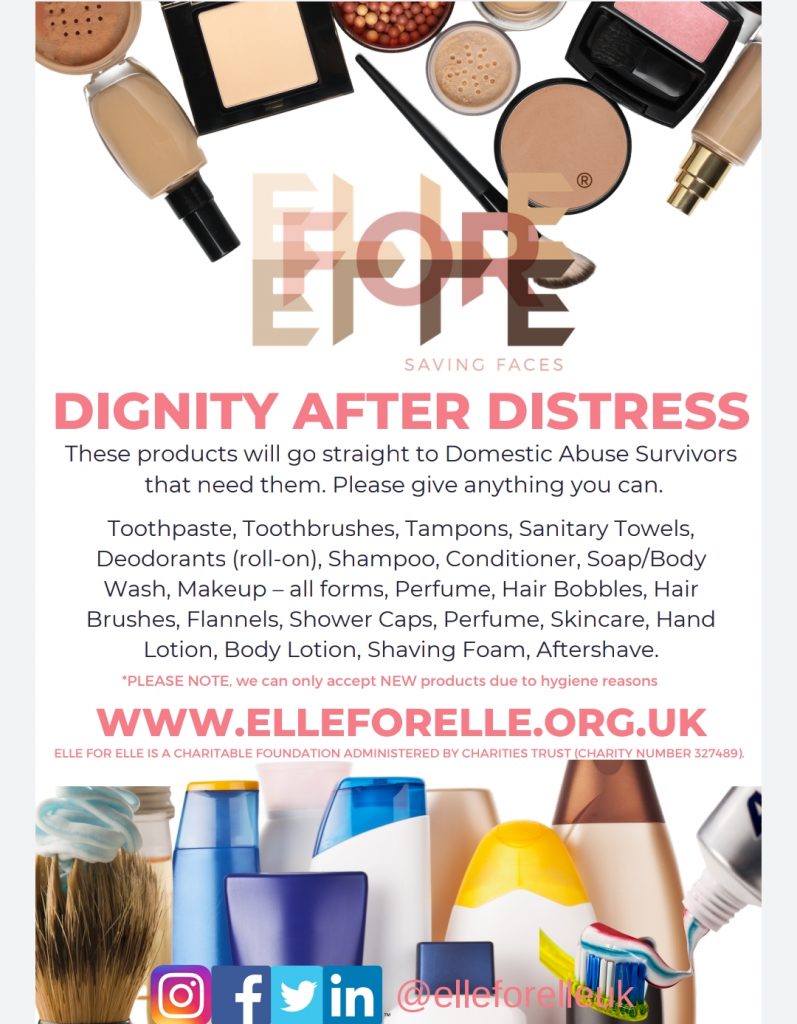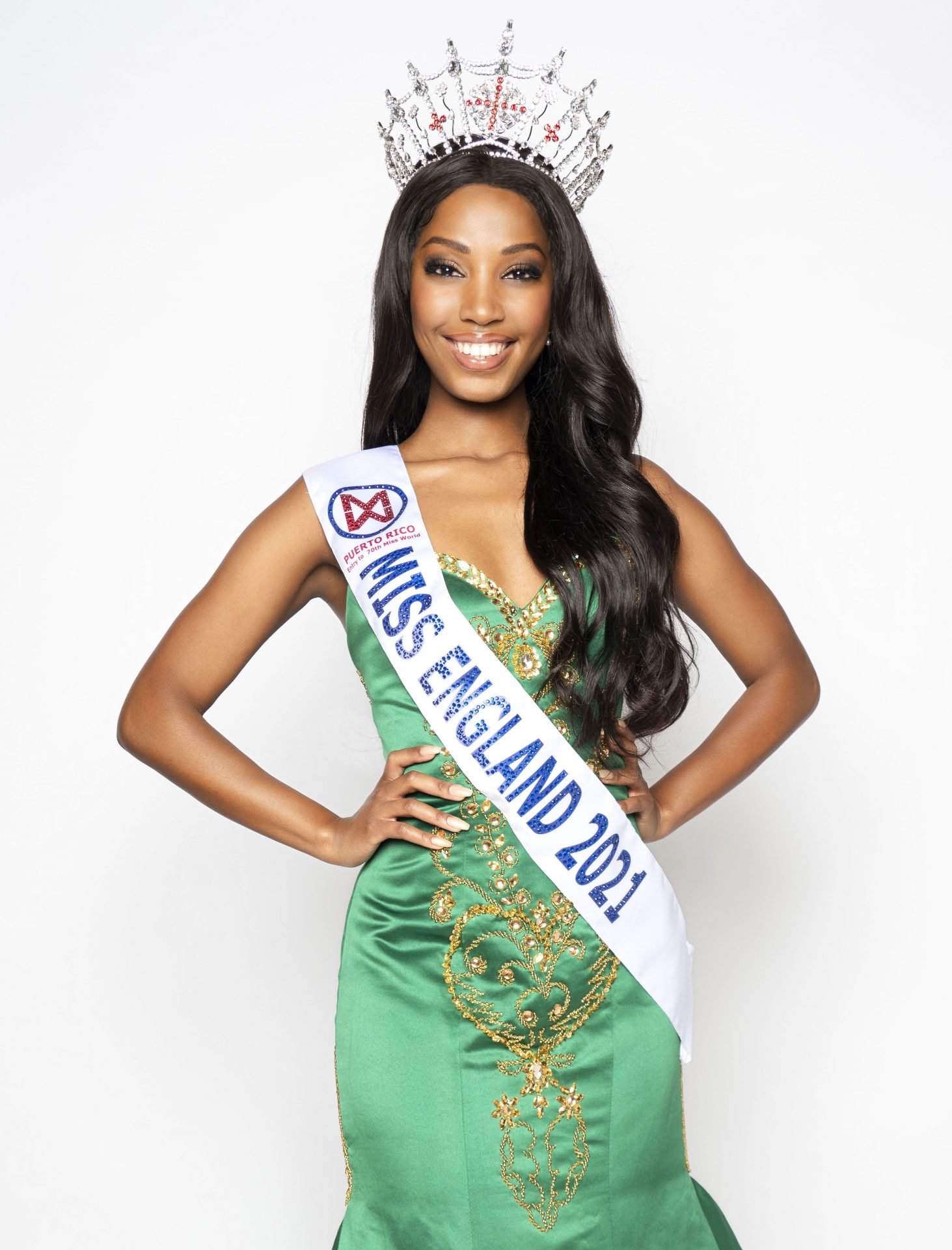 8 months ago
GET TO KNOW THE NEW MISS ENGLAND REHEMA MUTHAMI IN A SPECIAL Q & A on the MISS ENGLAND APP OUT NOW ! 
Q1. What made you enter Miss England?
"Miss England is my first ever pageant I have entered, so this is still very much a new space to be in! As a young girl the glitz and glam of beauty pageants fascinated me, but I'd never had the opportunity to enter the pageant space.
As an adult I began to start following the pageant space more and learning the sentiment of Miss World and the focus on philanthropy through Beauty With A Purpose. This peaked my interest as someone that believes in giving back and helping those that are less fortunate. So whilst going through a period of trying to "find myself" and also step out of my comfort zone, I thought that entering a pageant leading to Miss World would be the perfect thing to do.
So I applied to the Miss England contest with the aim of not only building myself, but also with the mission to use my personal experiences to help others and make a difference."
Rehema was crowned Miss England 2021 on Friday 27th August 2021
Download the Miss England App for FREE from Google Play or the App store now and read Rehema's answers on the Miss England App !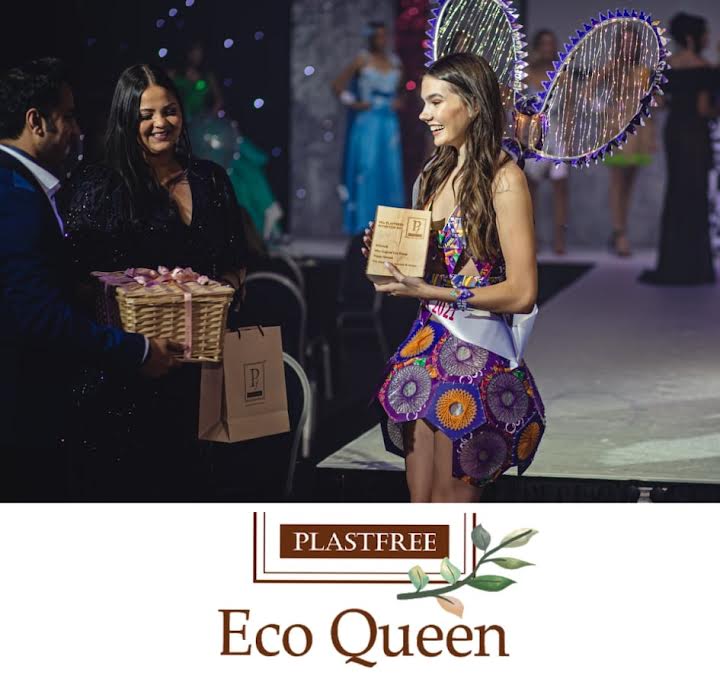 The Plastfree Eco Queen is Poppy Gerrard Miss Liverpool City Region !
9 months ago
The Plastfree Eco Queen Award was presented at the recent Miss England Grand final at the Heart of England Conference & Events Centre in Coventry .
Poppy Gerrard , the reigning Miss Liverpool City Region won the award with her incredible dress made from Chocolate box lids and sweet wrappers to highlight plastic waste .
Poppy said
"My Eco dress has been created in collaboration with the wonderful @doesliverpool @jackiesees @kassimaker
It was great to teach a Primary School Year 4 class who helped me with the sewing of my dress whilst learning about our planet and the Maths behind the dress design.
My dress has a geometric Maths theme (due to my love for the subject), and is completely made out of recycled plastic CHOCOLATE BOXES collected from the festive season and laser cut into shapes @qualitystreetuki @cadburyuk
The wings, which light up and have a Heroes Chocolate box edging, symbolise what we are trying to protect by living environmentally friendly – NATURE
Poppy will be showing off her winning outfit on the Plastfree Stand at the next Pharmacy show at the NEC on October 17th  –
click the logo to find out more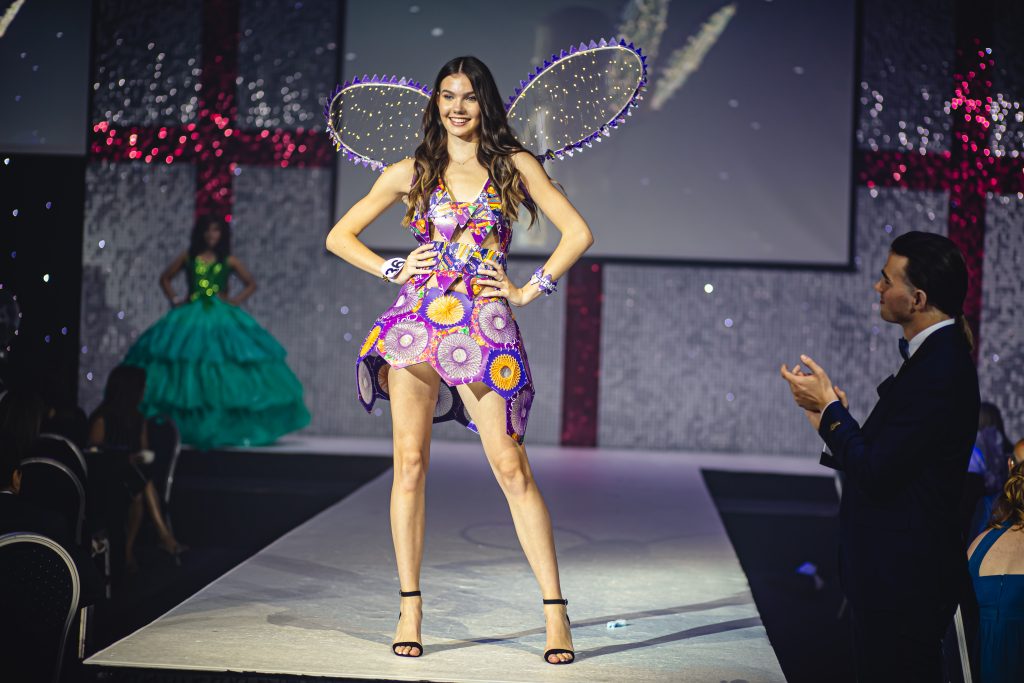 To read the report on the Miss England Plastfree Eco Queen and see the top 12 Eco outfits at the event  check out the Plastfree article on the Miss England App which is FREE to download  where you can see the video of Poppy Creating the outfit !
Miss England Finalists raise over £40,000 for Beauty With A Purpose
9 months ago
One of the qualifying rounds in the Miss England final is the CHARITY fundraising round , where the Miss England finalists are given the task of raising awareness and funds for Beauty with a Purpose, a global charity owned by Miss World.
The top fundraiser for 20/21  is Alina Green , the current Miss Dorset who created a host of unique fundraising events and managed to raise a staggering £10,991 for the charity.
What is Beauty with a Purpose ?
Click this link to find out more
https://www.youtube.com/watch?v=TfUsOJgCuWY
1st Place – Miss Charity is …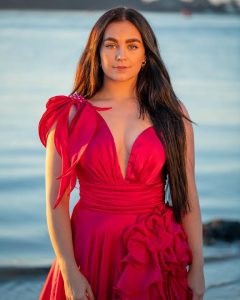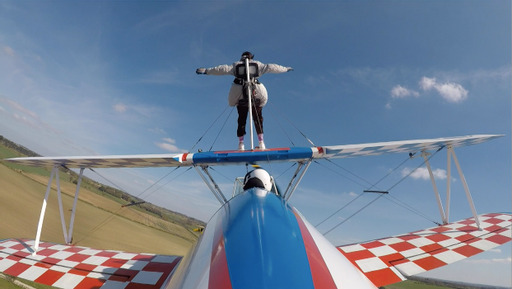 ALINA GREEN MISS DORSET
Alina reached the Top 10 shortlist in the Miss England Grand final
During lockdown and the pandemic , Alina organised a Virtual Dog show , swam with the sharks and created handmade facemasks and participated in lots more novel daring charity events!
Heres some of Alina's images from her fundraising !
We asked Alina how she managed to do this ;
"I did a range of exciting fundraising activities to help me achieve the amount I have raised, it stared with making reusable masks from upcycled materials, and a lockdown virtual dog show to help cheer people up!
Then then I completed the fastest Zipline in the world, a shark dive where I swam with sharks and other marine life, and a wing walk which really got my adrenaline going! I have also done a charity raffle, lots of car boot sales selling my second hand items and furniture upcycling."
Amazing effort in these difficult times .
Alina also won the Climate Queen award for making the most Tree Planting Pledges for
WeDoEthical.Org at the Miss England 2021 final.
INCREDIBLE FINALIST & A TRUE BEAUTY WITH A PURPOSE
Despite the pandemic, the Miss England contest carried on throughout lockdown, without any financial sponsors funding the event!
The Miss England contest became the first virtual contest of its kind to have its own app developed by Choicley which is FREE for anyone to download.
13 further finalists each received a star in the fundraising round which counted
towards a top 20 place in the final .
The top 3 will be nvited by the Miss England office to attend a special Beauty with a Purpose fundraising photoshoot and dinner very soon !
The top 14 fundraisers in the 2021 final are pictured in this article with details of how they raised the funds !
Well done to all the finalists who took part in this round.
2nd Top Fundraiser is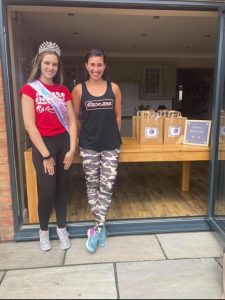 Miss North Yorkshire Charity Queen
Jennifer Carless raising £3255
Jennifer Carless ( pictured above) organised a charity fitness training day,
Miss England Sportsround style with NB Personal Training Ltd !
" Nikki ( pictured with Jennifer above) from NB Personal training trained me for the Miss England Sportsround" said Jennifer .
Amazing work Jennifer who was also recognised as the WASUP QUEEN at the Miss England final by Professor Gatrad for her incredible work supporting his World Against Single Use Plastic.
3rd place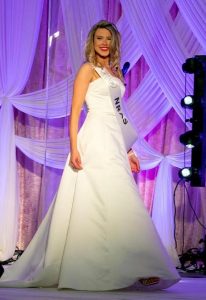 Miss North West Charity Queen
Eleanor Farr raising £2,675
Eleanor said " I raised the money the same way I raised the £10,000 during the Miss Cheshire heats.
During lockdown, I worked incredibly hard creating an online charity shop called Eleanor's Box. I went around my local villages collecting donations to sell for charity online and literally worked every day photographing the items to sell, building an online presence, packaging sold items and posting them. My charity shop slowed down a bit once lockdown lifted as I guess people weren't online shopping quite as much.
So I held a cash raffle for BWAP and We Do Ethical which raised £180 to be split between the two charities."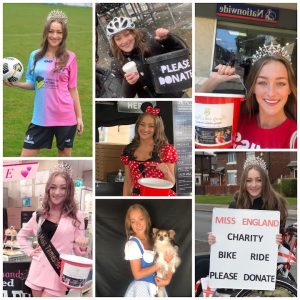 4th place Miss Tameside Alexandra Taylor raised £2570
Alex said "I have raised £2570 for Beauty With A Purpose charity. To raise the money I did a sponsored 30 mile bike ride, in hail and snow, with active rheumatoid arthritis, using a disabled friendly bike. This was the first time I had been on a bike in 10 years since my diagnosis.
I have also done weekly fancy dress Tours of Tameside, where I travelled round the 9 districts, rain or shine, in fancy dress with my charity bucket.
I have done charity football matches and car washes.
I have also done a lot of promotional deals with local businesses, offering them promotion in exchange for charity donations. I have done weekly raffles and live auctions, in collaboration with different companies, who have kindly donated prizes each week.
I have also been working in collaboration with Nationwide. They have aloud me to fundraise in store, with an independent from branch matching any donations received.
I have also raised £1400 for Women Aid with my talent round entry and £850 for One Women At A Time charity.
I also pledged 640 trees to We Do Ethical. "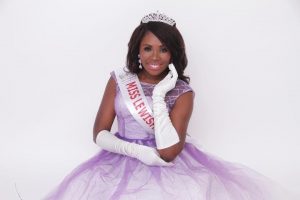 5th place Miss Lewisham Constance Iloghalu raised £1,755
Constance works as a Family support worker but managed to do fundraising around her work. ..
"I raised funds through the 5K charity run that I did. Running 5K every day, I also did bake sales, and other sponsored challenges. I also received donations based on the volunteering work that I did, such as writing to elderly residents in care homes."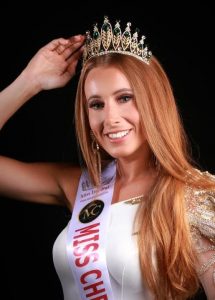 6th Place Miss Cheshire Heather Gaulton £1617
"I ran charity Bootcamps every Wednesday in August where all the money raised went to BWAP.
I also ran a raffle to win group training session with myself and provided drinks and refreshments where I also spoke about Plastfree and gave everyone a package to take away to raise awareness.
I have recently set up a donation point at my gym where people can drop their old gym clothes, trainers, that they don't use. I will be rehoming these to women and girls facing barriers to fitness. Helping women and young girls look after their physical and mental well-being whilst looking after the planet. "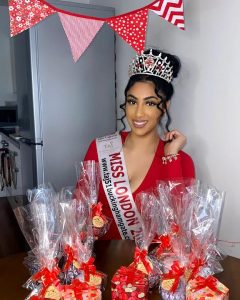 7th Place Miss London Jessica Kang £1,599
"One of my fundraising projects was making these handmade scented candles and selling them for BWAP- I sold just over 40 candles!!!!"
Jessica won the Miss Asianna Award in the Miss England national final .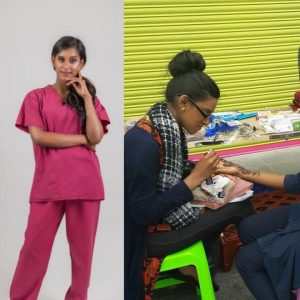 8th place Miss Ealing Rebecca Sinnarajah £1, 573.50
Rebecca said " I have raised £1573.50 for Beauty With a Purpose charity. I did many bake sales, cycling/running around the park for a week to raise money. I also held a mini event where people can come and get their henna done. I'm so happy that I'm able to raise money for such a great cause."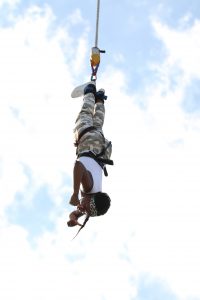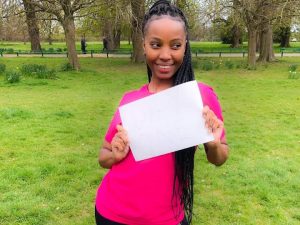 9th place is the new MISS ENGLAND Rehema Muthamia
representing Bedfordshire and Miss All African Colours who raised £1437
Rehema said
"I did a Bungee jump with UK Bungee Club at the O2 arena location. I was completely petrified and screamed the whole way down!
It was an amazing experience though." Rehema is the winner of Miss England 2021 !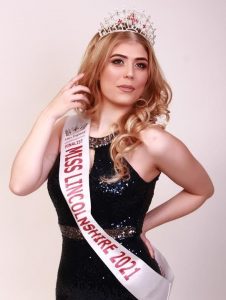 10th place Miss Lincolnshire Rebecca Jay Fearn £1435
To raise money for the BWAP as part of the Miss England final, I held a virtual clothes sale, selling clothes I no longer needed but were too good to be thrown away.
This idea for fundraising came to me when I was moving house and thinking about what i could do with all the clothes I no longer wanted. Not only did this offer an opportunity to raise funds for beauty with a purpose it also encouraged buying second hand clothes and discouraged the use of fast fashion.
I also used my own business and entrepreneur mind set help raise money for beauty with a purpose by donating 5% of each sale to this wonderful charity.
And hosted a virtual quiz night for my friends donating 100% of ticket sales to BWAP.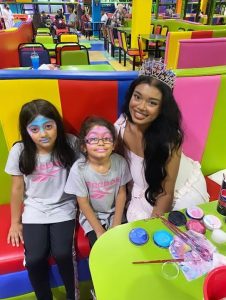 11th place Miss Birmingham Bella Hakim raised £1,373
Bella has been painting childrens faces to raise funds for Monster Mayhem childrens amusement centre , did a 5k run and a charity event at Bombay Pickles indian restaurant in Birmingham , all to raise funds for Beauty with a Purpose !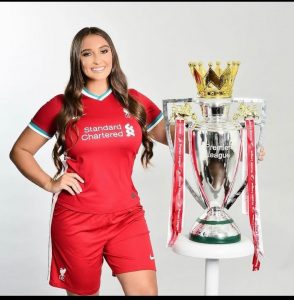 12th Place Miss Popularity Liverpool
Chelsea – Lea Stokes raised £1368
Chelsea- Lea said ". I raised my funds for BWAP by holding an ladies only charity event bringing 50 women together at the pioneer in Liverpool, all local acts together and local businesses giving prices for the raffle, we raised an amazing £1078 after paying for our venue and evening dinner. It was amazing seeing local acts come together to support an amazing charity which helps disadvantaged children. I then raised £235 from fitness classes and my family members.
Myself and my sister in law also raised £1340 for sky diving from 15'000ft for Zoes places who provide respite, palliative and end of life care for babies and infants aged 0-5 years with life limiting and life threatening conditions.
Myself and my gym members raised an £406 for the Walk all over cancer campaign, we walked 10,000 steps a day, with losing my school friend to cancer on Christmas Day and family members this was very close to my heart.
With my little brother losing his best friend at 17. I wanted to support children mental health, The Josh Hemming Foundation from one fitness bootcamp we raised £394 in 45 minutes"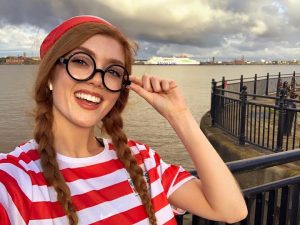 13th place Miss Lancashire Jessica Gagen £1360
"To raise funds for Beauty with a Purpose I took upon the challenge of running 5k everyday, rain or shine around Liverpool in fancy dress. I did this for 8 weeks solid without a day off, starting on the 1st of July and ending on the 25th of August! My outfits included a pirate, dragon, cheerleader, cave woman, dinosaur, Where's Wally and so much more! As a result I'm now known locally by the nickname Fancy Dress Jess, and adding to the 40 days I did in spring on the run up to Miss Lancashire, I'll have done 96 days in total! I've ran the majority solo, and I let my Instagram followers choose my outfit the night before by creating a vote on my story, so I'm clueless as to what I'll be running in until I'm about to go!"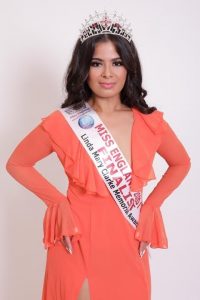 14th place Miss Middlesex Keflyn Sachar £1276
Keflyn, won the Beauty with a Pupose award in 2020 , and the Asian Face of Miss England award in Miss England 2021 said
"Discovering my life purpose to serve others selflessly during my Miss England journey, ignited a fire in me to dedicate my time to give back to my community in unlimited ways, I completed over 20 charity projects in 2020 alone! Each month of 2020, I undertook a different humanitarian project and continued to raise funds throughout 2021, which I am so grateful for.
Being a Cyberbullying Mentor, I felt the need to implement the Mental Health Check-Up, providing free mentoring sessions open to everyone, spreading positivity and hope, offering support, advice and solutions and simply listening and being there for others in times of self-isolation. I also baked Miss England themed cupcakes at the peak of the epidemic and distributed them to our NHS Heroes. To offer support to the most vulnerable in our society, I personally done grocery shopping for the elderly and shielding patients and sanitised it thoroughly before delivering it to them. On World Kindness Day, I launched Campaign Amore to offer mindfulness sessions to those whom were affected due to the lockdown restrictions. I visited many local charities, foodbanks and homeless shelters to learn what they do, work with them in the future and donate food and clothing to them.
During October half-term, I teamed-up with a local restaurant to provide free schools meals for the whole week to students of my High School and served them first-hand, donating the rest to the homeless. During the week leading up to Christmas I volunteered to prepare 40,000 meals across 4 days and on Christmas Eve, I distributed Christmas presents and hot meals to the homeless and residents of Grenfell. My philanthropic work continued into 2021, I sold 100% organic cotton T-Shirts with inspirational quotes, inspired by organisations such as: PlastFree, WASUP and We Do Ethical.
I will cherish getting through the first ever Virtual Miss England Semi-Final and becoming a Miss England Finalist and now, winning The Miss England Beauty With A Purpose 2020 award in what's been the toughest time for so many of us!"
IN SUMMARY
Miss England Director Angie Beasley said " This is incredible work by these inspirational Miss England finalists, a BIG THANK YOU to all for their efforts in the Beauty with a Purpose round of the competition.
Considering the year that everyone has just been through , to stay so positive and take time out to do fundraising in such difficult times is incredible , every finalist who managed to donate their time and efforts for this worthy cause should be very proud of themselves !"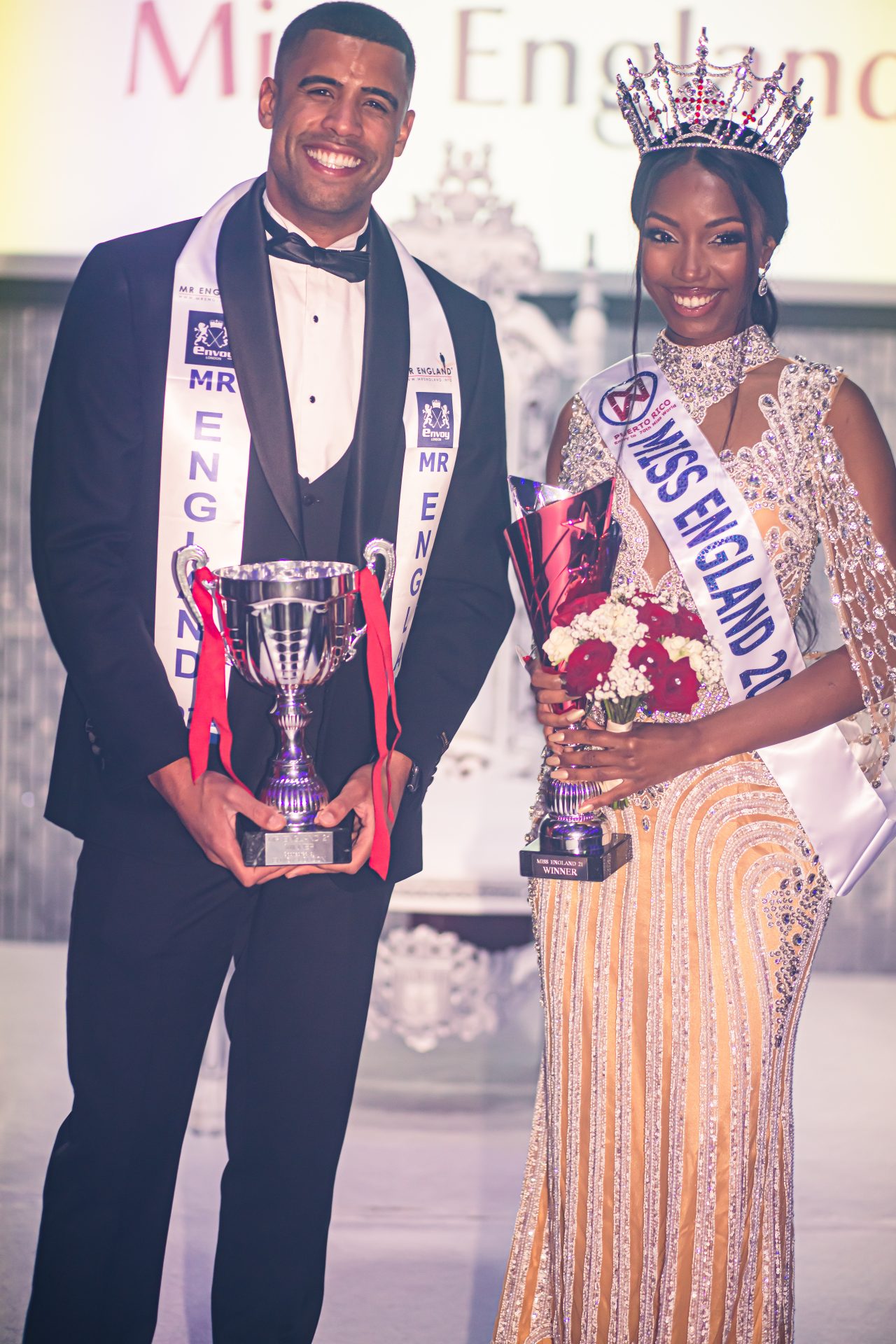 MISS & MR ENGLAND 2021 ANNOUNCED !
9 months ago
 Congratulations to the new Miss & Mister England 2021 –
Rehema Muthamia – ( 25) a Health Technology Consultant from Bedfordshire & Liam Ulla (27) founder of New Century Chauffeurs from Dorset who won the  Climate King Award organised by We Do Ethical and the talent award showcasing his skills as a British Amateur Kite Surfing Champion !

The long-awaited event took place on Friday 27th August 2021 at the Heart of England Conference & Events Centre Coventry. Due to the pandemic, the Finals were postponed 4 times!
43 Miss England 2020/2021 Finalists came together following a series of qualifying rounds held across the summer.  These included the Beauty with a Purpose fundraiser , Sports , Talent , Bare Face Top Model, the Plastfree Ethical fashion round and a Peoples Choice vote held on the Miss England App, free to download !  Results of the rounds and placings will follow soon!  
The co-hosts Jordan Williams, Mr England 2013, and Natasha Hemmings, Miss England 2015, took everyone on a journey, to recognise the efforts of the contestants.
Miss African Colours England  was formed during the pandemic to celebrate diversity in our population.  It is organised by All African Colours , a luxury handbag brand . 
Rehema will represent England at the 70thMiss World in Puerto Rico on December 16th   
and wins a host of prizes from various sponsors
To see these prizes please click this link: https://www.missengland.info/prizes/
Liam will have the opportunity to represent England in the next Mr Global contest and be the brand amabassador for Envoy London, clothing partner for the official sponsor.
Both winners have already been invited on a trip to Sri Lanka by the owners of Envoy London to visit Sri Lanka as soon as restrictions allow !
The competition was broadcast on a livestream by The Video News Factory  
Hosted by Model & former Miss Leicestershire Megan Elliott
the article in the Daily Mail 
More updates coming soon !!
Photo by Studio NI Photography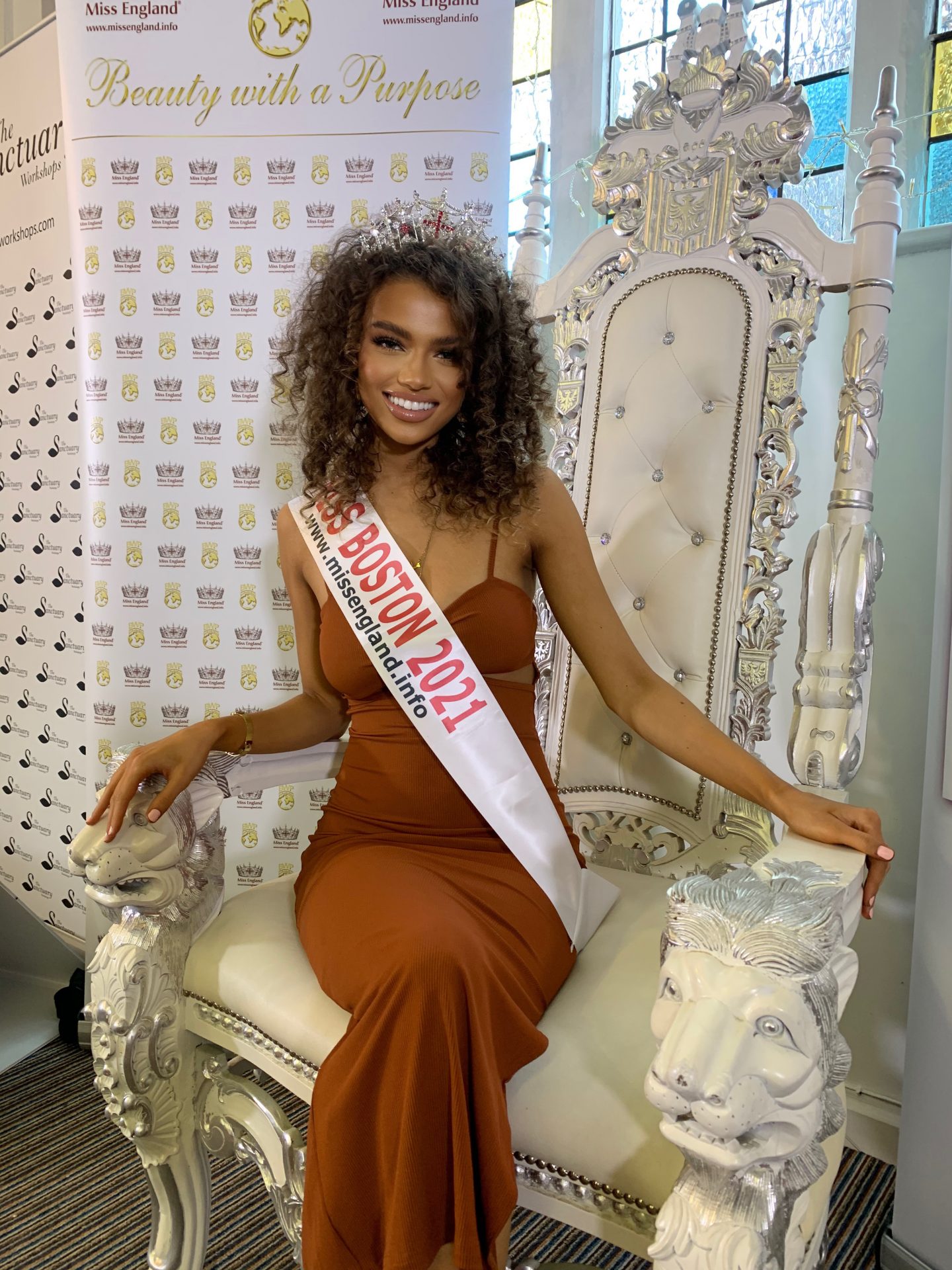 Boston resident in the running for Miss England crown
10 months ago
A 21-year-old graduate and model from Boston is one step closer to being crowned the Miss England queen, after recently being named "Miss Boston".  Mia Rothwell has also placed in the top 12 shortlist of the Bare Face Top Model round , the no make up round in the contest !  This round is taking place on the 2nd August at the Hotel Rafael in London .
 Mia  is a former student of Giles Academy and Boston High School, and has graduated in International Business and Arabic at the University of Westminster.  Mia was crowned Miss Boston in May 2021, after being named 1st runner-up in the popular Miss Lincolnshire competition which was featured on the local BBC News channel !
Mia hopes to use her title to encourage mental health awareness. 
Mia said: "The Miss England competition has been an exciting and different challenge for me, both physically and mentally. 
Following in the footsteps of the current reigning Miss England, NHS Dr Bhasha Mukherjee, it is a huge honour for me, and I'm determined to continue to ensure that Boston is recognised for it's potential in the contest. Winning this competition would be a dream come true, and help me with my passion to improve mental health awareness, particularly in younger adults and teenagers."
Bhasha Mukherjee became the first woman in history to be the longest crowned Miss England, will have carried the title for 2+ years, due to the postponement of the 2020 competition following the outbreak of the Coronavirus Pandemic. 
Bhasha was crowned Miss England back in 2019, and the following day, started her work as a Junior Doctor at Boston's Pilgrim Hospital . 
Phil Green, organiser of the Miss Lincolnshire competition said: "The calibre of the women who enter the Miss Lincolnshire competition on a yearly basis gets better and better, and it's certainly becoming harder to pick a winner to represent the county for the Miss England Final. Rebecca, who was crowned earlier this year as Miss Lincolnshire excelled in her talent and interview rounds with the judges, with Mia coming a close runner up and also goes through to the Miss England competition as Miss Boston. 
"Both Mia & Rebecca have become an asset for the county and their individual towns, and I am delighted to see them continue further throughout the competition." 
The annual Miss England competition was due to be held at the Heart of England Conference Centre in Coventry,  however due to the ongoing enforcement of restrictions by the Government due to the new Delta variant of Coronavirus, organisers decided to move the date back to August 2021.
The heats and regional finals for Miss Lincolnshire were held through social media earlier in the year, due to the lockdown restrictions resulting in the forced cancellation of in person finals. 
Most recently, Miss England finalists have participated in a new virtual round, brought in for the 2021 contest following the pandemic, named "Explore the Nation, where each contestant showcases her town, city or country in an attempt to boost local tourism.
To vote for Mia in the Peoples Choice vote , download the Miss England App and head to the VOTE section to claim a free Daily vote .
To contact Mia please contact Nathan at Elite Media
Elite Media Co
Tel: 01205 500042
Email: [email protected]co.uk
Web: www.theelitemediaco.co.uk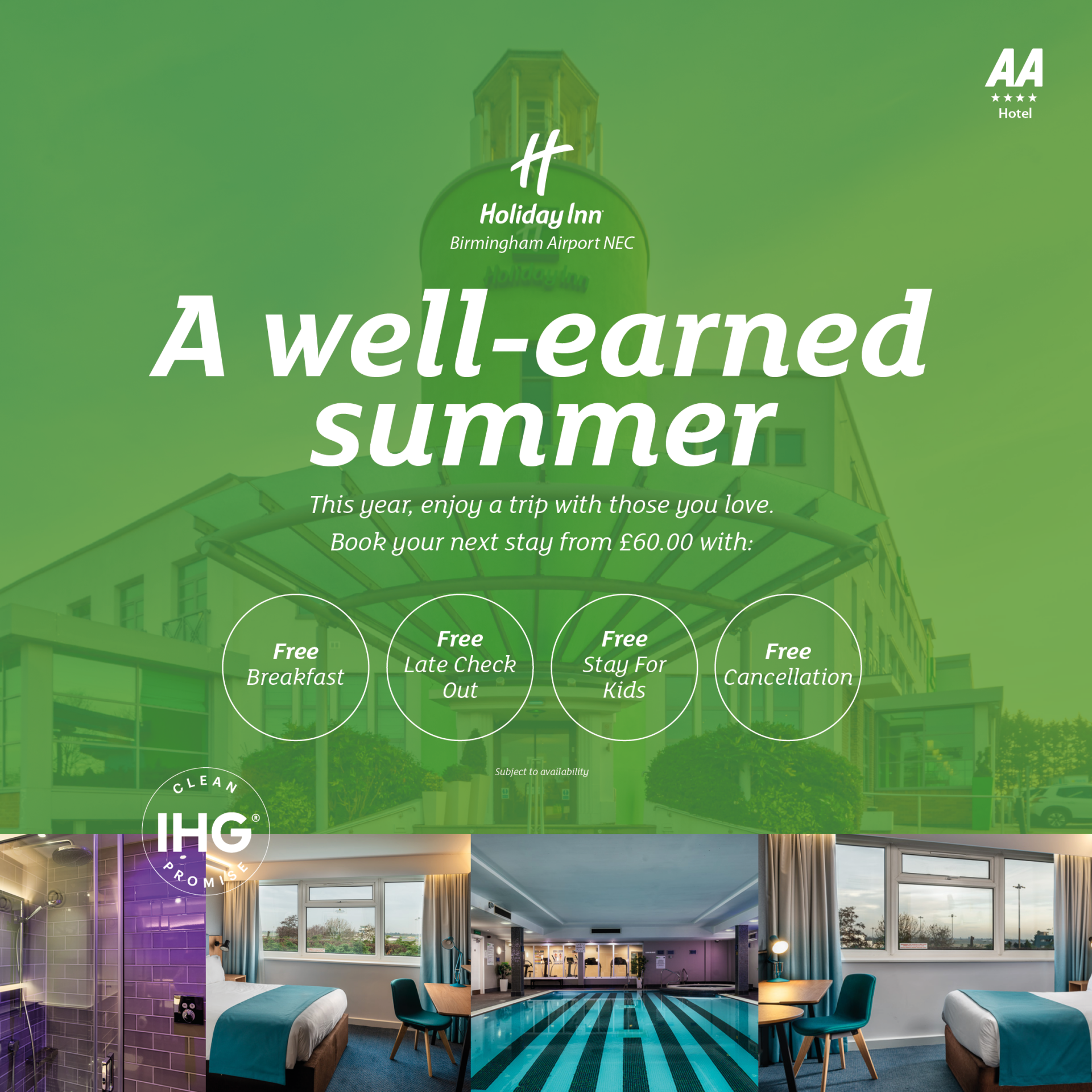 The Holiday Inn Birmingham Airport NEC
11 months ago
The Holiday Inn Birmingham Airport NEC is set to become the host hotel for the glamorous Miss & Mr England 2021 national final.
This is a smart Birmingham Airport Hotel NEC with The inspire Leisure Club, newly refurbished open lobby and a business conference centre.
44 Miss England Finalists and the top 3 Mr England finalists will get chance to enjoy the fantastic facilities at this centrally located hotel. (From A42 exit the Motorway at J6, follow A45/Birmingham for approximately 1 mile. The hotel is located on the right hand side at the first set of traffic lights)
At this hotel you can enjoy
– Complimentary high-speed Wi-Fi throughout
– The Inspire Leisure Club free for all resident guests
– On-site parking
– Starbucks To Go Café
– Kids stay and eat free (subject to availability)
Comfy beds, blackout curtains and the perfect pillow from a menu ensure a sound night's sleep. A handy desk and free Wi-Fi let you catch up with work or brew a tea or coffee and relax. Our new Open Lobby offers a relaxing place to meet and proudly serving Starbucks Coffee. Whether having morning coffee, lunch, snack, quick meeting or just a drink we offer a menu full of variety, with satellite television and complimentary wireless internet access.
The Inspire Leisure Club has an indoor swimming pool together with an invigorating steam room & Jacuzzi.
The General Manager says that the Holiday Inn Birmingham Airport NEC is perfect setting for business, pleasure, and leisure. Our newly refurbished Open Lobby is informal and relaxing with a selection of fabulous dishes in a stylish setting.
Entertain friends and family with specialty nights or full a la carte menu with a warm welcome.
We also have ample outdoor seating so you can enjoy a spot of al fresco dining on warmer days.
Thoughtful touches and discreet charm make your stay at Holiday Inn Birmingham Airport NEC different right from the start.
Holiday Inn® Birmingham AirportNEChotel is just 8 miles (10 min drive) from the Heart of England Conference & Event centre and is offering great rates for families and friends of the contestants.
To book direct for the host hotel please contact Reservations department:
0121 780 6700
For more info check the website  here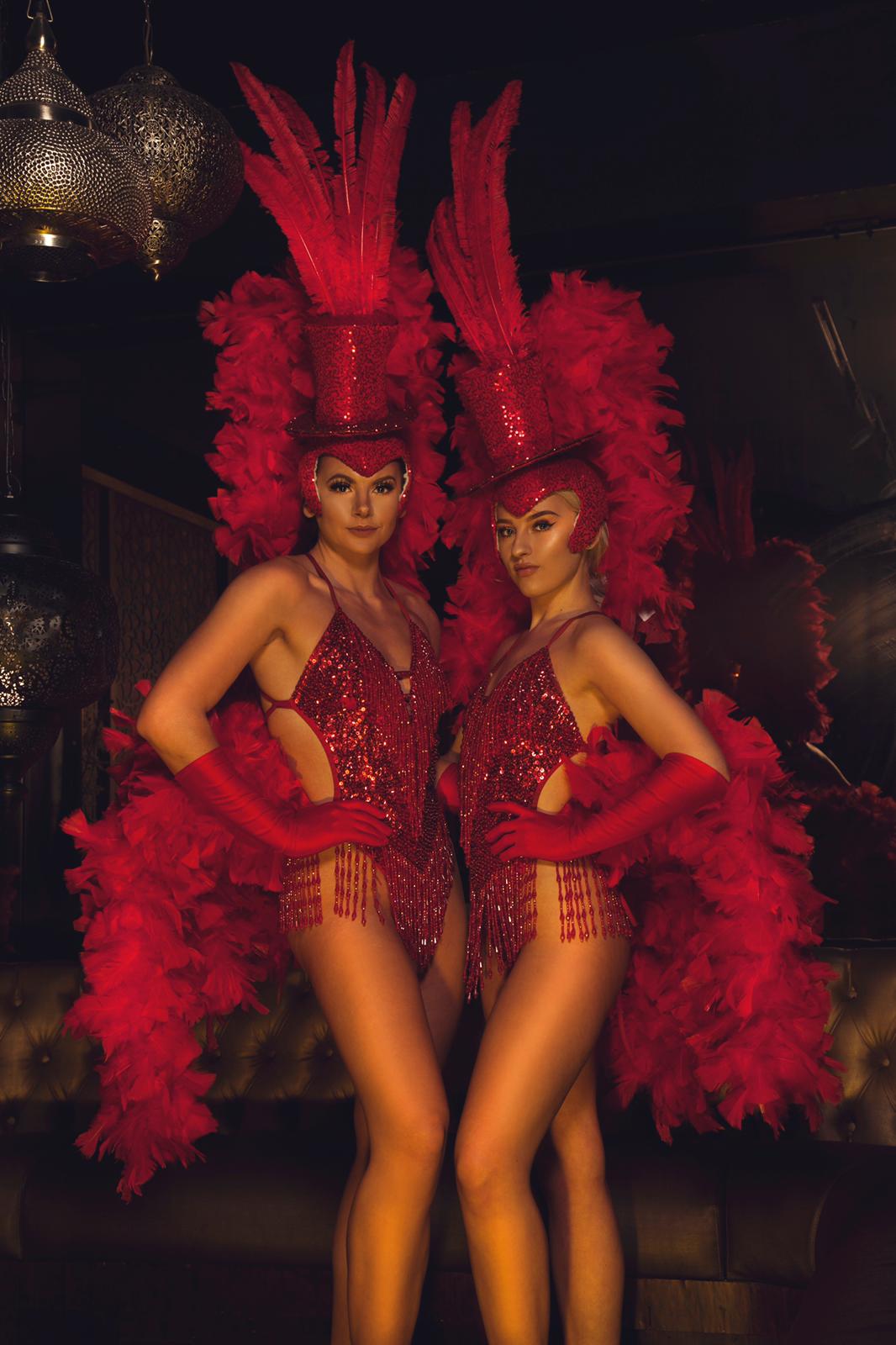 Ruby Lemon at Miss England Finals
1 year ago

Leading the way with the world's best live acts for 10+ years, RubyLemon is the UK's leading events and wedding entertainment business. With a roster of 1000 performers, from fire performers and aerialists to soulful singers, dancers and musicians,  female-owned RubyLemon brings a tailored and personalised approach, for occasions that get people talking.
RubyLemon will be providing red feather dressed entertainers at the Miss England National final at the Heart of England Conference centre on Friday August 27th 2021 …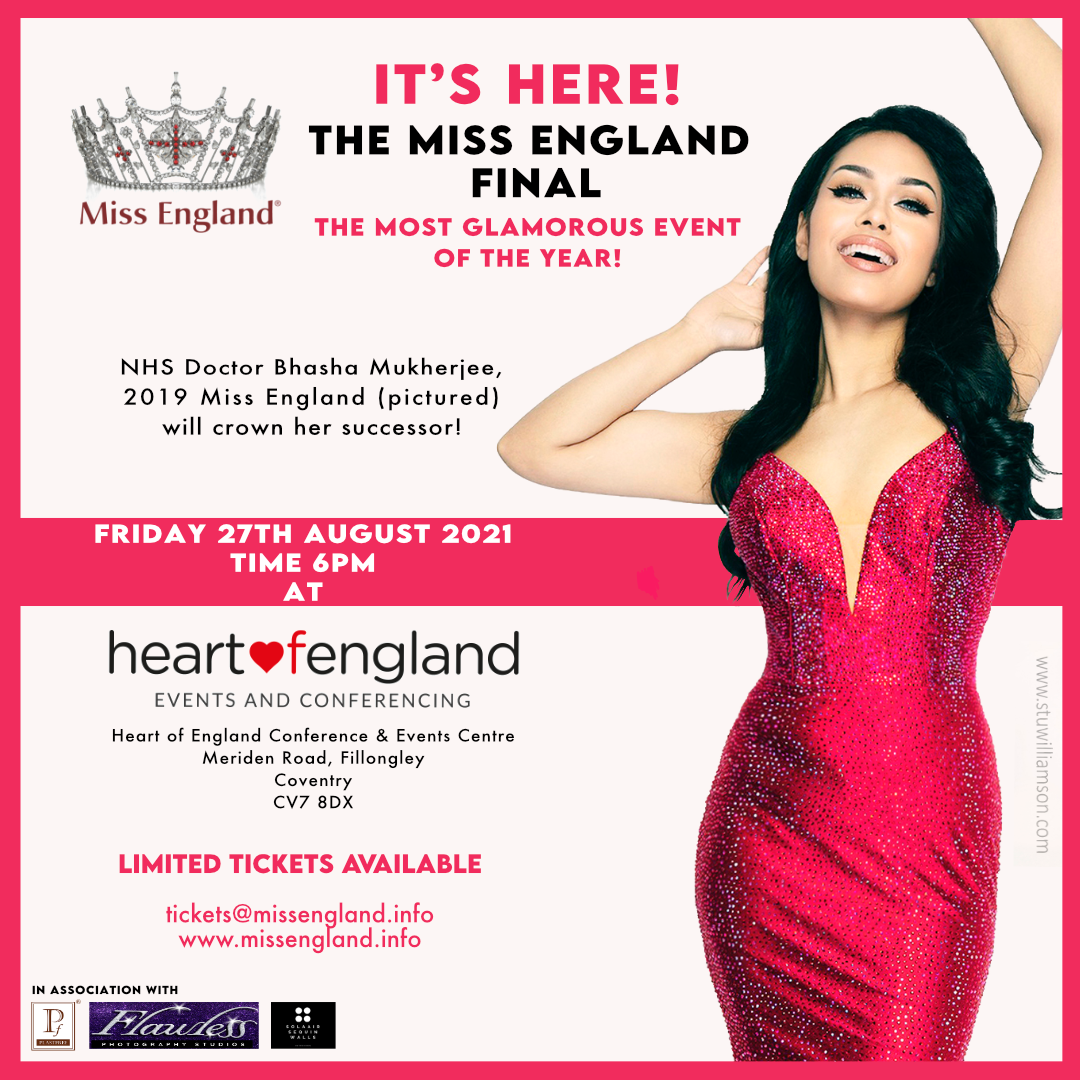 Miss England 2021 Final – Venue and date announced on the Miss England App
1 year ago
The date for the much anticipated Miss England final has been announced on a promotional video created by the Video News Factory on the Miss England app .
Download the app to see the promotional video -(FREE to download ! )
Organisers hope  its 4th time lucky having postponed the final 3 times previously due to the pandemic .
The final will have up to 45 Miss national finalists in the contest from all over the country who have mostly been chosen over the last 12-14 months virtually! A Mr England contest  is also being organised on a smaller scale with just a shortlist of 3 in the final round following the Mr and Miss England Sportsday on 6th June which includes the interview rounds .
A Miss & Mr England  winner will be selected at the finals. Miss England will be invited to represent the nation at the 70th  Miss World planned for Puerto Rico. Mr England is being invited to participate in Mr Global in Thailand later this year .
The Miss & Mr England final will be held on Friday 27th August 2021 as a red carpet style show starting at 5pm with dinner at the beautiful Heart of England venue in the centre of the country !
Whos excited for this ? Limited tickets are available – for prices and more info email [email protected]
Click the image for more info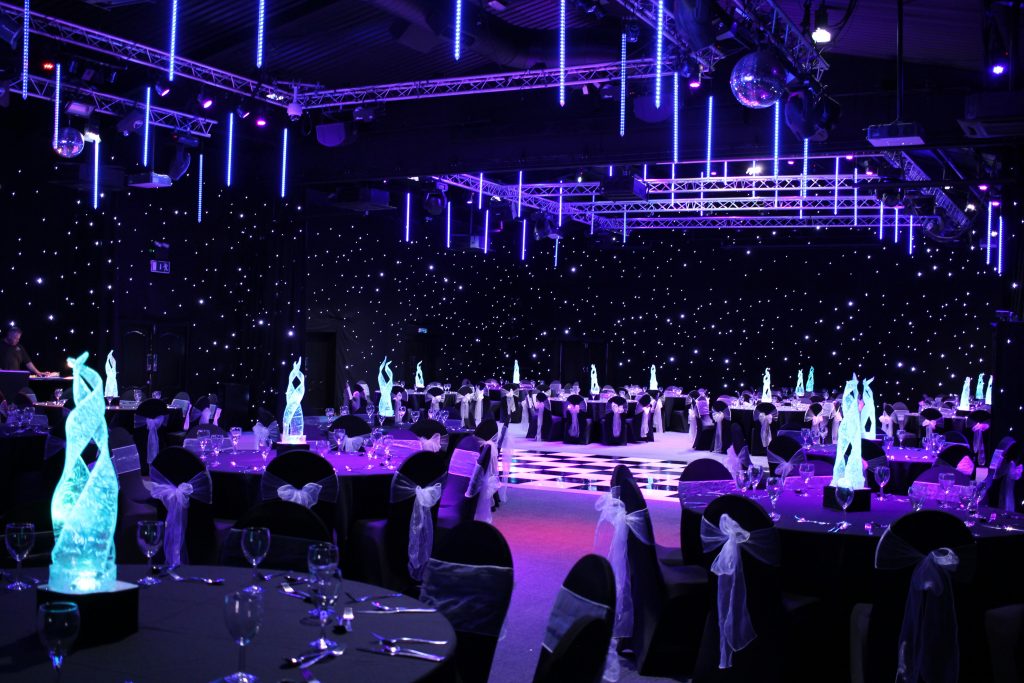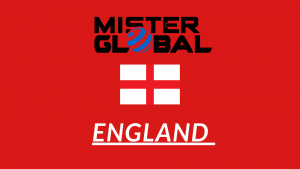 An England representative will also be selected to go forward to the Mr Global contest in Thailand later this year alongside Miss England !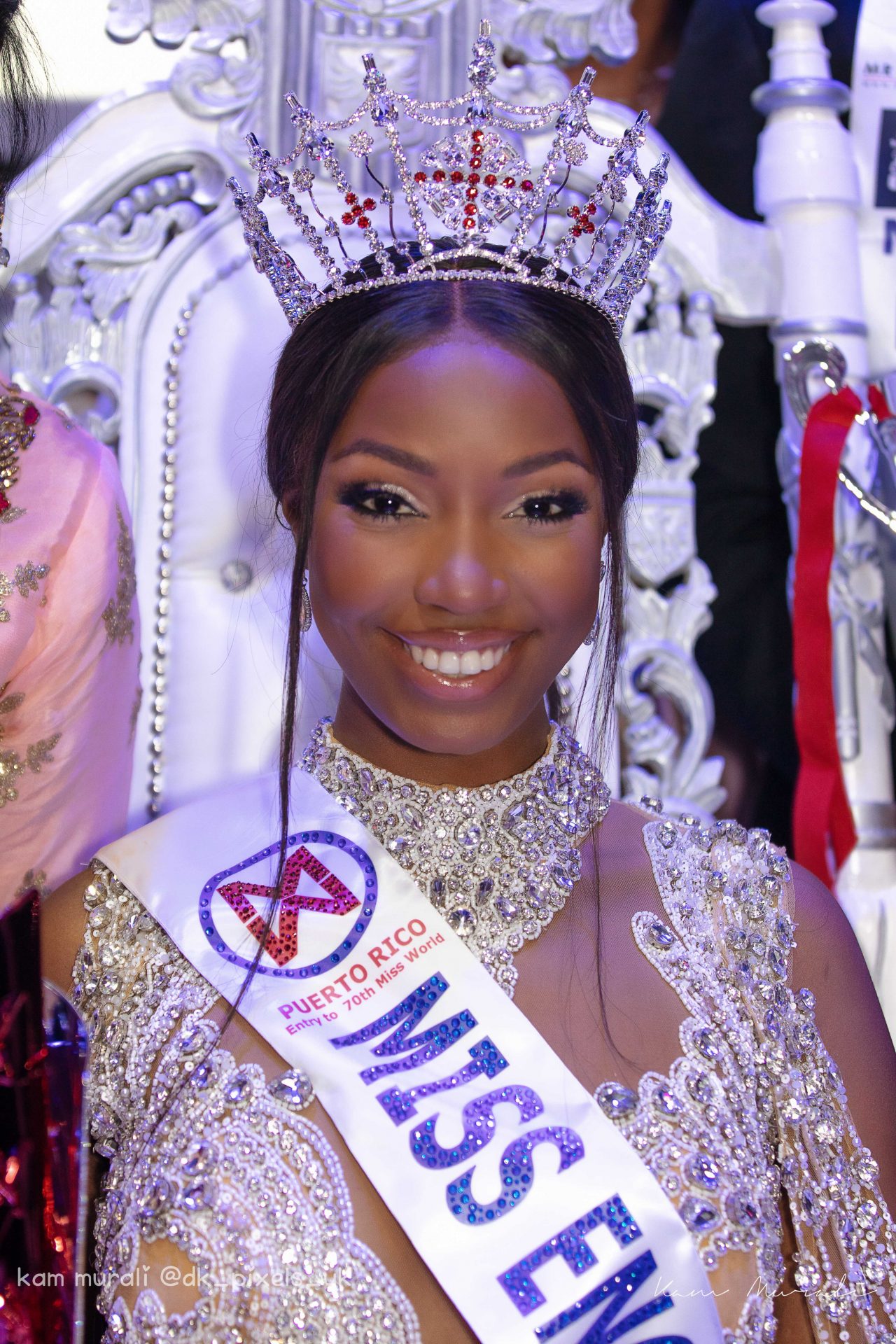 Rehema Muthamia the new Miss England
Rehema Muthamia won the Miss England 2021 crown and will now compete at Miss World in Puerto Rico
To see what prizes Rehema has won please click the picture
HOW WE CHOOSE MISS ENGLAND
ALL FINALISTS ARE INVITED TO ENTER THE  OPTIONAL ROUNDS TO TRY AND MAKE THE SHORTLIST AT THE NATIONAL FINAL !
The winning contestant of each round  ( BELOW) will automaticaly go forward to the shortlist .
If a contestant wins more than one round , the next highest scoring contestant wins a place in the shortlist . Scores are calculated by Stars !  
If a finalist reaches the shortlist in any one of the rounds below ,  they gain a star . If they gain a top 3 postion they gain TWO stars . The finalists with the most stars qualify for the shortlist on the night of the final . 
Once we have a shortlist , points go back to ZERO & it is the FINAL  judging panel ON THE NIGHT who elect the next Miss England 2021 ! 
1. FUNDRAISING – we are raising funds for the Miss World charity Beauty with a Purpose –  Which helps disadvantaged children across the world . See the Beauty with a Purpose page on our website to see some of the projects we have supported .  The top fundraiser will be fastracked through to the top 10. Funds raised for this charity and Miss England nominated charities only will be considered in this round . Set up a fundraising link here 
2. BARE FACE TOP MODEL –  This is the no make up round in Miss England.  Yes the finalists need to submit an image of themselves MAKE UP FREE . – One winner of this round will be selected who in the judges opinion is the most natural beauty ! CLICK HERE TO SEE THE BARE FACE MISS ENGLAND FINALISTS WHO HAVE ENTERED THIS ROUND SO FAR  
3. TALENT ROUND – Entries are submitted by video from the finalists , then  a talent shortlist will be chosen by the Miss England team . A Top 10 shortlist are then invited to prefilm for a livestream event and a top 3 invited to perform at the final ! CLICK HERE TO SEE THE LATEST NEWS ON THE TALENT ROUND 
4. SPORTS ROUND –  A physical sports contest ! This event takes place at the Heart of England with Lee Stuart a former Royal Marine Commando and the imfamous Go Commando Bootcamp & Rapid Fit Online Training Platform
Check out the Miss England APP to see the latest news about the Miss England Sportsround – We have a Miss & Mr England Sports winner from this round, watch the video from the sportsday !
5. PLASTFREE ECO QUEEN  – In association with PLASTFREE … Contestants create an outfit and make a video with the theme #plastfreeecoqueen.    The video must show how it was made from recycled materials with informative information .  The shortlist will be selected and one winner will win the National Plastfree Eco queen title .
6. Peoples Choice vote   – This is the contestant who gains the most public support in the contest on the Miss England App vote. The winner and the top 10 highest scoring votes gain a star towards their total .
7.  Explore the Nation – The finalists go head to head and show us the best of where they live on Thursday June 24th. Catch this round on the first Miss England Livestream here LIVESTREAM INFORMATION   A shortlist of ten has been  announced on the livestream with the winner of this round announced at the final! Click here to find out who the TOP 10 in this round are and watch their intro videos to find out more about their locations . 
8. Climate Queen – A Tree Planting Pledge challenge for all the finalists with WeDo Ethical 
9. Flawless Photographic contest  – All the finalists are invited to a shoot at  Flawless Photography and make over studios   with the option to puchase images after the shoot ( No obligation to buy)  . Photographers at Flawless then decide who is the most photogenic in this round . The entries to this round are being shown on the Miss England App after the closing date in a special Flawless feature .
10.  Publicity Queen  – Awarded to the contestant who generates the most positive publicity for the 2021 Miss England contest during their time in the contest !
OTHER AWARDS ON THE NIGHT – 
World Against Single Use Plastic – WASUP – Are awarding one MISS ENGLAND finalist with a special award for their efforts promoting their campaign during the competition
Asian Face of Miss England – Will be awarding TWO Asian finalists of their choice with special awards on the night to promote their future campaigns