Miss England Finals
Contestants
Existing Title
NOTTINGHAMSHIRE FINALIST
Age
26
Height
5'6.5
Occupation
Performing arts teacher
Interesting Fact
My fun facts are that I recently played the lead role of Jack in Jack and the Beanstalk pantomime. I also have created a self-confidence campaign called 'Be YOUnique' which incorporates my love for performing with workshops and fundraising to help promote confidence,individuality and build self-esteem particularly in the younger generation.
Existing Title
Miss Birmingham 2020
Age
20
Height
5'5
Occupation
Law student
Interesting Fact
I've always had a passion for the arts, drama and theatre, especially musicals like Legally Blonde - I'm basically Elle Woods, just not blonde and I don't go to Harvard...yet. Raised £623 for Beauty with a Purpose .
Age
22
Height
5'11
Occupation
Student & Part Time Model
Interesting Fact
I have travelled across the world to many different countries including China, India, Malawi, Sri Lanka and The Bahamas doing charity work with different teams, and have managed to raise over £10,000. I am a fashion design student and a part time model and have recently started my own swimwear line whilst studying at university.
Existing Title
Miss Black County 2020
Age
19
Height
5'6
Occupation
Sports Science Student
Interesting Fact
Last month I launched 'Worcester Against Single Use Plastic' to encourage the reduction in plastic pollution and to educate local schools and university students. Over the last year, I have also collectively raised over £3000 for charities including Papyrus, Midlands International Aid Trust and the Sunshine Fund. Raised this amount during lockdown ; Beauty With A Purpose- £131.25 Papyrus- £502 MIAT/WASUP- £257.95 NHS Charities Together- £52
Existing Title
Miss London 2020
Age
25
Height
5'7
Occupation
HR Systems Officer
Interesting Fact
Ive lost alot of weight in the last two years ! Visiting Vietnam has changed my life and view on the world as I met people out there and taught me loads of things- eye opener. Total Amount Raised for Beauty with a Purpose by April : £365.00
Age
18
Height
175cm
Occupation
Final year at sixth form, soon to be medical student at Imperial College London.
Interesting Fact
I have dual heritage of two different cultures. My father is English and my mother is Mauritian, meaning that I am able to speak English, Mauritian Creole and French fluently.
Age
16
Height
1.59m
Occupation
Student/ Actor/Model
Interesting Fact
I started my career in this industry at the age of 9 years old. I grew and matured a lot earlier than most being thrown into such a competitive field having endured a great deal of negatively and positive publicity, as well as rejection. Being on a film set everyday over a period of a month and working along side some very talented actors, has taught me a great deal of very valuable lessons. Firstly, to conduct myself in a professional manner, to make sure I am completely prepared and focused on the task I'm doing and do my best at all times. As well this, I have learnt how to manage and keep a good relationship with the whole cast and crew and apply discretion in the interactions during and after filming.
Existing Title
Miss Leicestershire
Age
19
Height
5'7
Occupation
Still in full time education, part time job as a dance teacher & aspiring engineer
Interesting Fact
Aspiring engineer Tia raised £220 for the Y Sponsor a House Campaign in Miss Leicestershire 2020 . Tia's own sister also won Miss Leicestershire 2017 and crowned her as the winner in her own backgarden during lockdown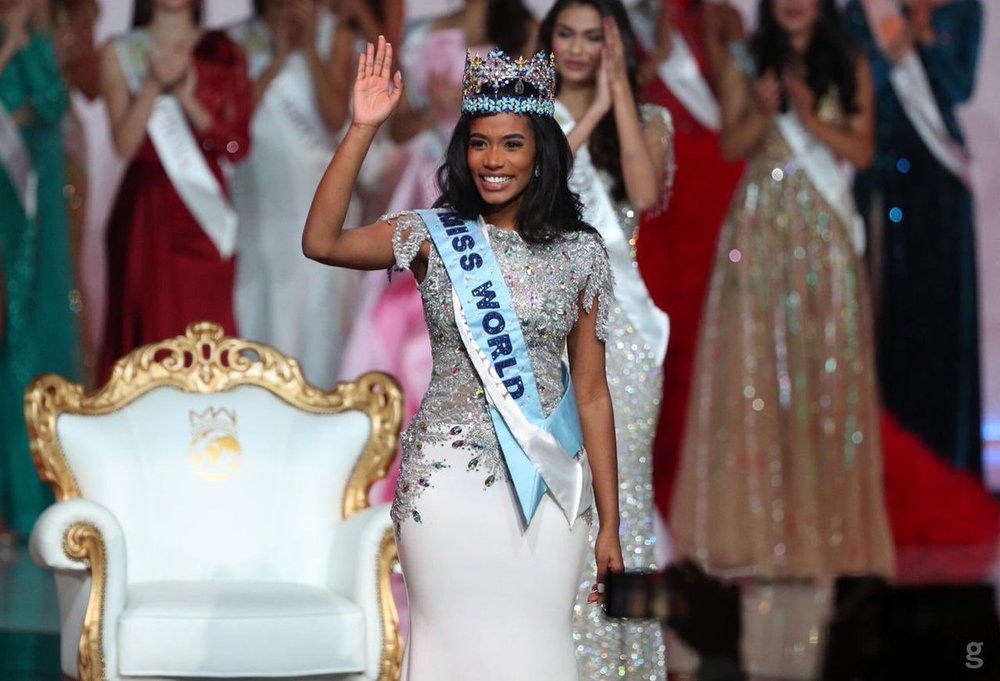 Due to the Coronavirus Pandemic , the Miss England organiser Angie Beasley has postponed announcing the date of the final event .
A decision about when the next final will be held will be made in September 2020 .
The reigning Miss World is Toni Ann Singh .
The winner of the next Miss England final will go forward to the 70th Miss World in 2021.
Follow Miss World on Instagram @missworld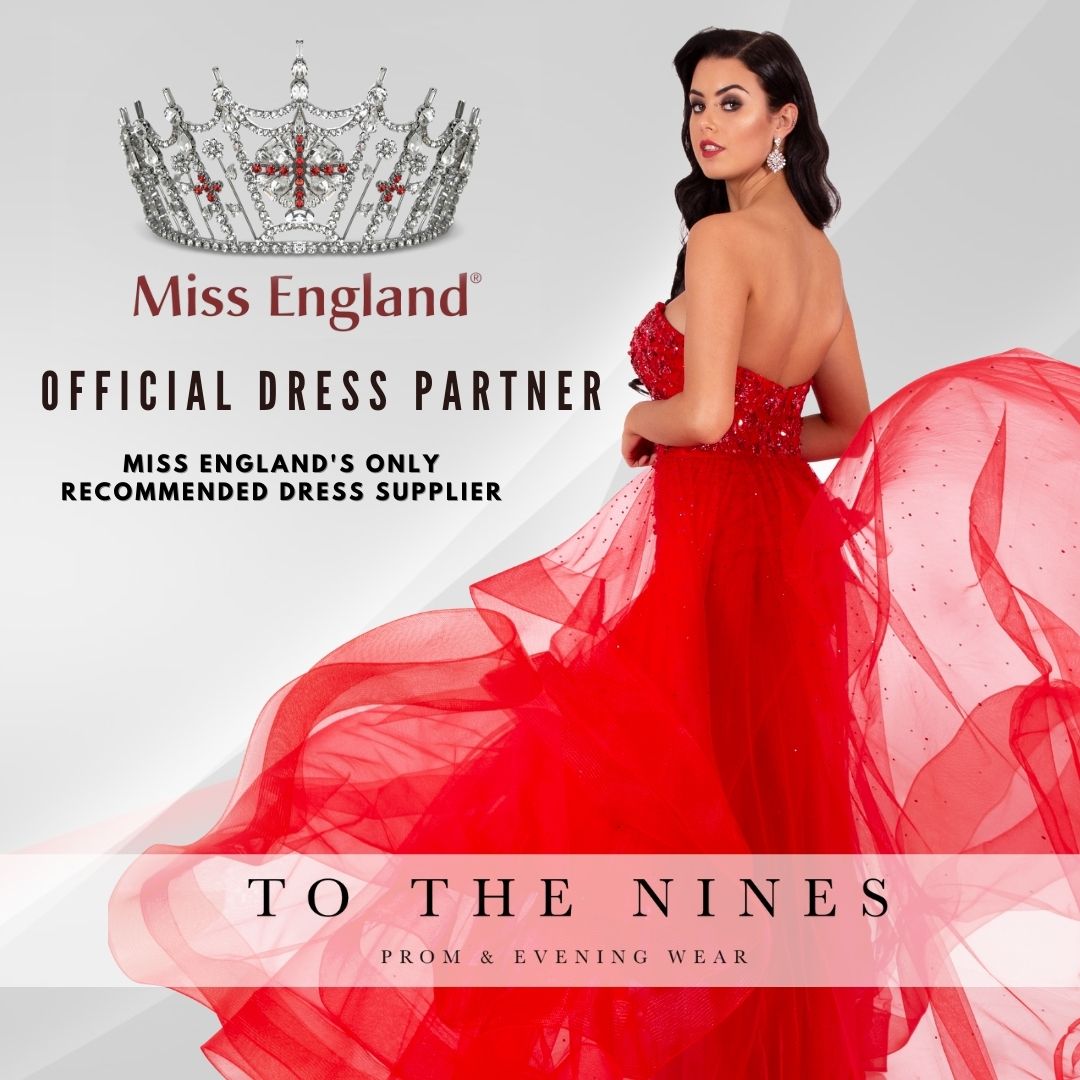 NEW OFFICIAL DRESS PARTNER IS "TO THE NINES"
2 days ago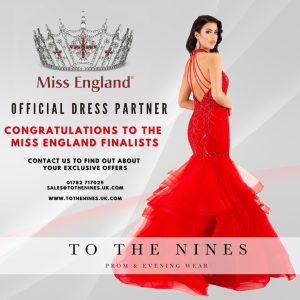 The next Miss England will receive a stunning collecion of evening & cocktailwear from
TO THE NINES to wear at the 70th
Miss World
in 2021
TO THE NINES
Winner of the Best Prom & Eveningwear Company for the UK & Ireland
EXCLUSIVE MISS ENGLAND FINALISTS OFFERS
50% OFF all non sale dresses off in store or via mail order –
Dress Exclusivity will be guaranteed to each finalist
Visit
www.tothenines.uk.com
to view our own brand collection – However over 2000 gowns in store from multiple international designers.
To discuss these offers or to book an appointment call 01782 717029
Miss England contestants told to turn up to final in Newcastle without make-up
1 year ago
Junior Doctor with two medical degrees wins Miss England 2019
1 year ago
Miss England winner, 23, starts work as junior doctor just hours after lifting crown
1 year ago
https://www.mirror.co.uk/news/uk-news/miss-england-winner-23-starts-18818671
[PHOTOS] Meet Indian-origin Dr Bhasha Mukherjee, the newly-crowned Miss England 2019 who has an IQ of 146
1 year ago
https://www.timesnownews.com/entertainment/news/people/photo-gallery/photos-meet-indian-origin-dr-bhasha-mukherjee-the-newly-crowned-miss-england-2019-who-has-an-iq-of/463633
Beauty With Brains: Miss England Bhasha Mukherjee has 140 IQ and fluent in 5 languages
1 year ago
Miss England Bhasha Mukherjee must dash, she's got patients to see
1 year ago
Meet the new Miss England: The junior doctor with two degrees
1 year ago
Worcester's Roisin Richardson a finalist in Miss England
1 year ago
Miss England launches make up-free contest 'to boost confidence'
1 year ago
Dr Bhasha Mukherjee a junior doctor is the reigning Miss England
Bhasha Mukherjee won the Miss England 2019 crown .
Click the photo to find out more about Bhasha
ALL FINALISTS ARE INVITED TO ENTER THE  OPTIONAL ROUNDS IN THE FINAL 
1. FUNDRAISING – we are raising funds for the Miss World charity Beauty with a Purpose – The top fundraiser will be fastracked through to the top 10. Funds raised for this charity and Miss England nominated charities only will be considered in this round .
2. BARE FACE TOP MODEL –  This is the no make up round in Miss England
See this page to see the bare face entries to this round in the Virtual semi final   – One winner will be selected at the national final
3. TALENT ROUND – Entries are submitted & uploaded to the Miss England You tube Channel ,  a talent shortlist will be chosen by the Miss England team
4. SPORTS ROUND –  A physical sports contest ! Date to be advised …
5. MISS ECO – In association with WE DO RE DO ETHICAL FASHION – Contestants create an outfit and make a video with the theme #wearitgreen The video must show how it was made from recycled materials with informative information .  The shortlist will be selected and one winner will win the National Miss Eco Title.
6. TV PRESENTERS ROUND – in Association with the Video news Factory contestants are invited to create their own mini TV show with their sponsor .
7. BEACH BEAUTY ; See this page on our site for all the girls who  opted in 2019 to enter  for the beach beauty round . Finalists have the option of submitting a photo of themselves in swimwear for this round .
8.  BEAUTIFUL HAIR ROUND – Contestants will be invited to send in a video which we upload to the Miss England You Tube Channel of themselves styling their own hair .  ( see our You Tube Channel for previous entries )
9. Public vote   – This is the contestant who gains the most public votes.
10. Publicity Queen, the girl who gains the most positive press for Miss England
11. Social Media  Ambassador
Further details of all these different rounds will be given to all finalists once the final is announced …