Bedfordshire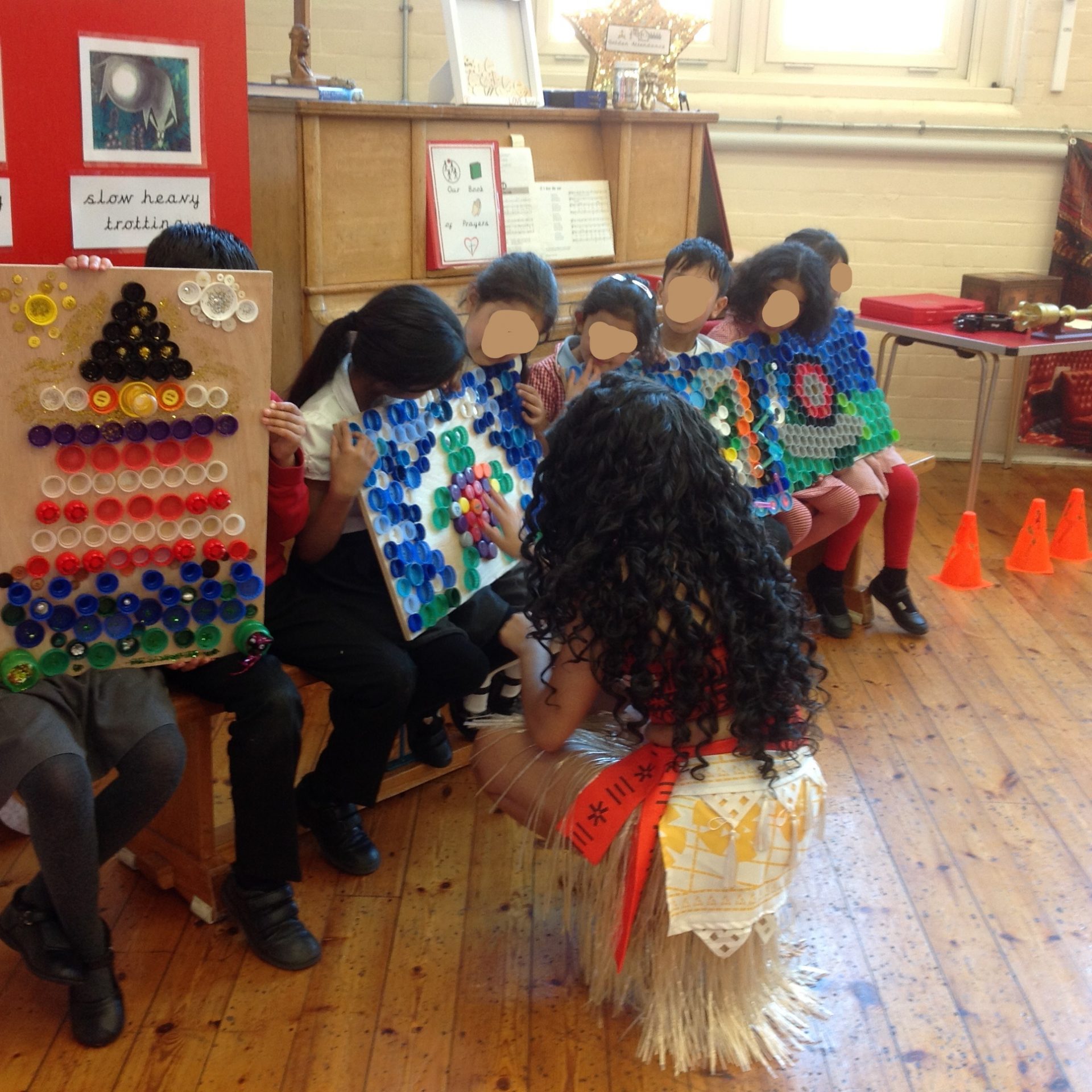 One of my favourite moments of being Miss Eco
10 months ago
Hello Beautiful people!!
As my reign as Miss Eco is coming to an end, I would like to share with you all, one of the amazing experiences this title has allowed me to have!
Earlier this month I was invited to be a special guest at a Derbyshire primary school's Science Week.
Within this week the children were learning all about saving the planet and recycling, their theme for the day I had visited was recycling ocean plastic, which was incredible as the theme for last year's Miss Eco round was plastic ocean rescue so I had a lot to talk about with the children.
I was specifically asked to come as Disney Princess Moana who is a friend of the ocean to fit the theme. The children were so excited to tell me (Moana) all about what they had learnt over the week and what they were doing to recycle and save the ocean!
Each class had made a picture on a canvas using plastic from around their homes, mostly bottle lids; They made some amazing creations, one class made a snail, another made a fish, another made a light house, just to name a few. I was asked to pick a winner but I could see how much time and effort all of the children had put into their pictures, they were all equally as well put together and all looked fantastic, I simply couldn't chose. As they all had put so much time, thought and creativity into doing their bit saving the ocean I chose all 5 classes as the joint winner because they all deserved it.
I was also able to show the children my winning eco dress and explain to them how I made it and the reason behind the materials used.
When I was asked to come along as a special guest I was told that the day after I was to visit, the children were going to be making their very own outfits out of recycled materials and having a Fashion show! I was so glad to be able to show the children my own outfit made from recycled materials to give them some inspiration!
I had such a fantastic time, it was so fantastic to see the children take such an interest in something as important as recycling and saving the oceans and animals, they were clearly all very passionate about it, it really gave me so much hope for the future of our planet ♥️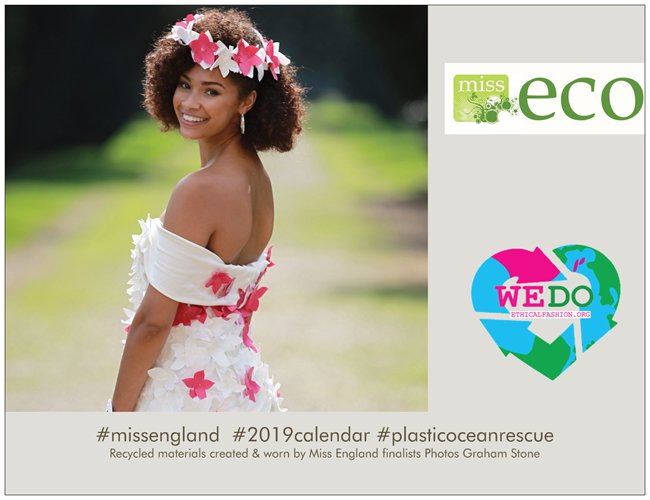 Get to know Miss Eco
1 year ago
Hello everyone!
I have finally gotten round to writing my first blog entry!
So I thought I would start off with telling you all a little bit about myself.
* I am originally from Letchworth, Hertfordshire and at the age of 15 I moved to Arlesey, Bedfordshire. At the age of 17 I left home and moved to Mansfield, Nottinghamshire to attend a performing arts college which I was granted a scholarship. After graduating at 20, I decided to stay in the midlands and I moved to Derby. Because of moving away from my family at such a young age I have become a very independent woman.
*I entered miss England fot the first time at the beginning of 2018 as a Miss Derbyshire finalist, unfortunately I didn't place. I then went on to enter Miss Bedfordshire which was an open heat meaning that I was still able to enter the competition of my home county even though I no longer live there.
*I AM MISS BEDFORDSHIRE 2018!!
*I have always wanted to enter miss England but I never felt confident enough to do it. It has always been a huge goal of mine to become Miss Hertfordshire or Miss Bedfordshire and go on to the Miss England final, so to achieve that goal was a dream come true.
* In the final I made the Top 15 in Miss Sportswoman, Miss Talent and Miss Eco, I also gained a modelling contract with International modelling agency FASCIA.
*Making the Talent Top 15 was a huge deal for me as I have danced since the age of 5, however, the style of dance that I chose for my talent entry is a style I have only done for 3 years (commercial). You can view my talent entry here
https://m.youtube.com/watch?v=t-66xm_wgwc
*I AM MISS ECO
*Making the Miss Eco top 15 was a huge shock to me as all of the girls Eco outfits were Incredible. To then be announced as the winner of that round was the most incredible feeling. I put so much thought, time and hard work into my Eco outfit, not only making it look great but making sure that I used materials that werent going to harm the environment further. You can see how I made my Dress here
https://m.youtube.com/watch?v=SkZepu3SYiU
So that's just a little bit about me, I look forward to posting more about my journey as Miss Eco.
Lots of love❤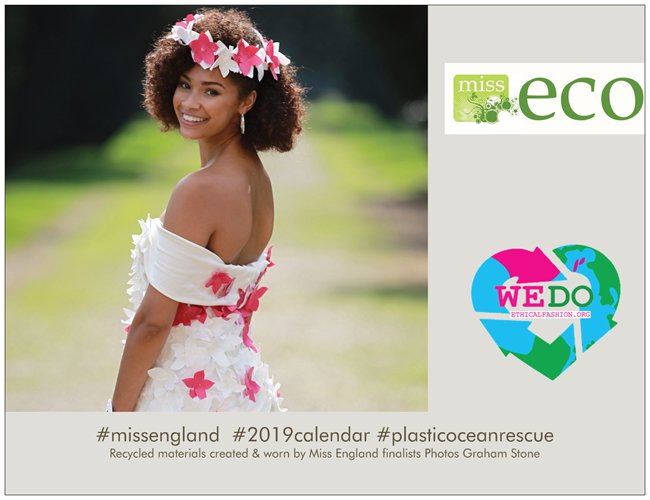 The current Miss Bedfordshire is Deyonne Best
Congratulations to Deyonne Best age 21 who won the Miss Bedfordshire 2018 title at The Forum, on the 6th May ! She competed at the Miss England Grand Final and won the Miss Eco award and was scouted to be a model by Fascia Models !