Bare Face – Semi Final 2020
Judging this round is Angie Sinclair, a former Miss England from 1990's.. Angie is an international model scout & has discovered new faces for @fasciamodels…
Angie is also the founder and creative director of
EcoSwim
a sustainable brand making swimwear and products such as facemasks from ocean waste
One Virtual semi finalist will be chosen by International Model Scout Angie Sinclair to be fast tracked through to the Miss England National final .
Angie will also select up to 10 in a shortlist who will each gain a star which will help towards their voting …
The top 10 in the semi final
The winner of this round will win a photoshoot with a Miss England Top Photographer
See the post on @missenglandnews instagram
Event details
Date
July 31, 2020
Venue
Virtual Livestream
Website
Visit website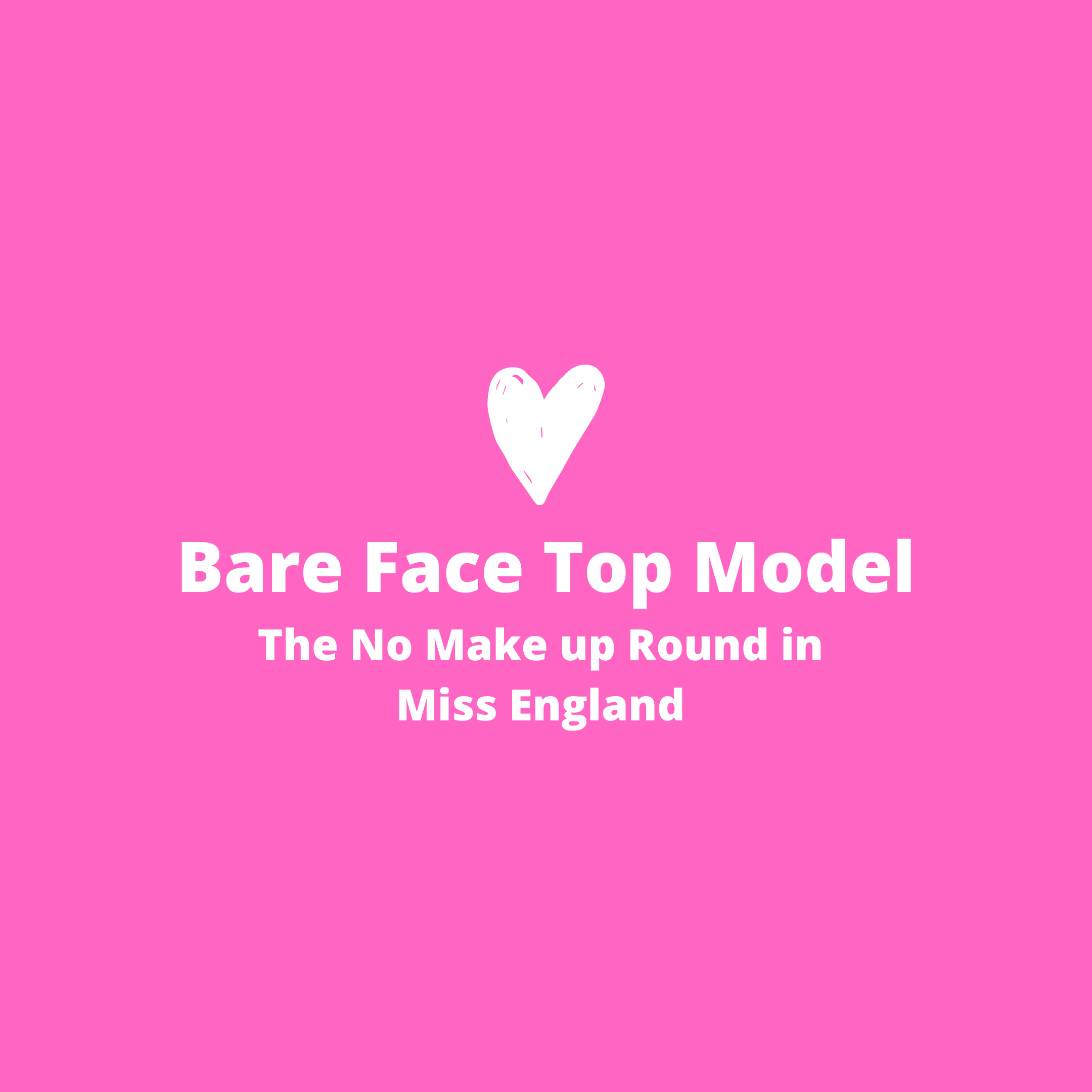 2 weeks ago
Mirror Mirror on the wall , who is the most Natural Beauty of them all…
This round is OPTIONAL and open to all the Virtual Semi Finalists
With so many unrealistic  images  on social media , the Miss England contest organiser Angie Beasley wanted to promote Natural Beauty and launched this round in the contest in 2019 .
The winner of the Miss England Virtual Semi Final Bare Face Top Model round will be fast tracked through to the next Miss England national final .
Click the link to see the Bare Face Beauties
Megan Blamey
Megan Blamley from Cornwall was voted as the winner of the Bare Face Top Model round in the Miss England Virtual Semi Final by Model Scout and former Miss England Angie Sinclair