Bare Face – Semi Final 2020
Contestants
Existing Title
NOTTINGHAMSHIRE FINALIST
Age
26
Height
5'6.5
Occupation
Performing arts teacher
Interesting Fact
My fun facts are that I recently played the lead role of Jack in Jack and the Beanstalk pantomime. I also have created a self-confidence campaign called 'Be YOUnique' which incorporates my love for performing with workshops and fundraising to help promote confidence,individuality and build self-esteem particularly in the younger generation.
Age
22
Height
5ft 11
Occupation
Student & Part Time Model
Interesting Fact
I have travelled across the world to many different countries including China, India, Malawi, Sri Lanka and The Bahamas doing charity work with different teams, and have managed to raise over £10,000. I am a fashion design student and a part time model and have recently started my own swimwear line whilst studying at university.
Age
18
Height
175cm
Occupation
Final year at sixth form, soon to be medical student at Imperial College London.
Interesting Fact
I have dual heritage of two different cultures. My father is English and my mother is Mauritian, meaning that I am able to speak English, Mauritian Creole and French fluently.
Judging this round is Angie Sinclair, a former Miss England from 1990's.. Angie is an international model scout & has discovered new faces for @fasciamodels…
Angie is also the founder and creative director of
EcoSwim
a sustainable brand making swimwear and products such as facemasks from ocean waste
One Virtual semi finalist will be chosen by International Model Scout Angie Sinclair to be fast tracked through to the Miss England National final .
Angie will also select up to 10 in a shortlist who will each gain a star which will help towards their voting …
The top 10 in the semi final
The winner of this round will win a photoshoot with a Miss England Top Photographer
See the post on @missenglandnews instagram
Event details
Date
July 31, 2020
Venue
Virtual Livestream
Website
Visit website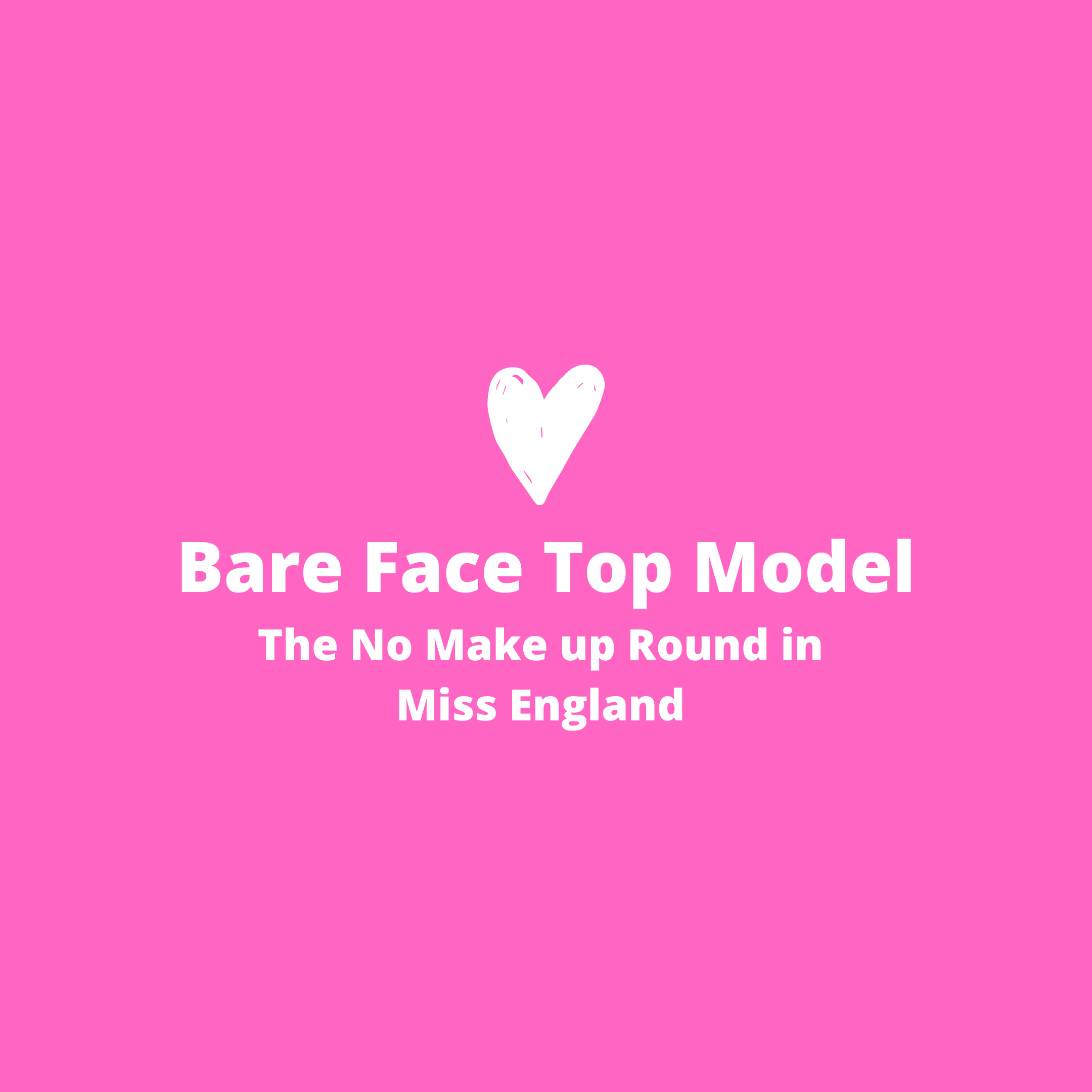 3 months ago
Mirror Mirror on the wall , who is the most Natural Beauty of them all…
This round is OPTIONAL and open to all the Virtual Semi Finalists
With so many unrealistic  images  on social media , the Miss England contest organiser Angie Beasley wanted to promote Natural Beauty and launched this round in the contest in 2019 .
The winner of the Miss England Virtual Semi Final Bare Face Top Model round will be fast tracked through to the next Miss England national final .
Click the link to see the Bare Face Beauties
Megan Blamey
Megan Blamley from Cornwall was voted as the winner of the Bare Face Top Model round in the Miss England Virtual Semi Final by Model Scout and former Miss England Angie Sinclair